Anushka Sharma, Virat Kohli And Daughter Vamika's Pictures From Airport Go Viral; Fans Furious As Vamika's Privacy Gets Hindered Despite Couple's Request
As pictures of Anushka Sharma, Virat Kohli and daughter's Vamika's pictures made their way to the internet, fans got furious and concerned over the little one's privacy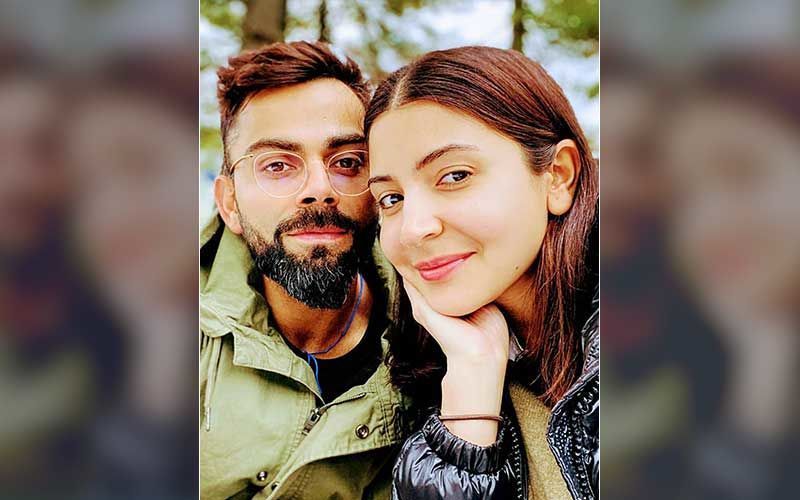 Post the birth of their princess, Virat Kohli and Anushka Sharma had sent hampers to the shutterbugs sweetly requesting them to not click pictures of their baby. They requested the paps to give their daughter the privacy that she deserves and the shutterbugs had happily obliged to their request. Now, pictures of Anushka, Virat and Vamika from Ahmedabad airport have gone viral. Pictures and videos of the three captured by fans have made their way to the internet and quite a few fans are furious because of the same.
Photographer Viral Bhayani shared the pictures on his Instagram account and fans got furious. Over the pictures, a fan wrote, "Please they don't like this. They want privacy for baby Vamika. Please don't post." Another one wrote, "Didn't they sent hampers to reports for not posting their baby's pictures." One more fan wrote, "Y u have posted mana kiya tha na."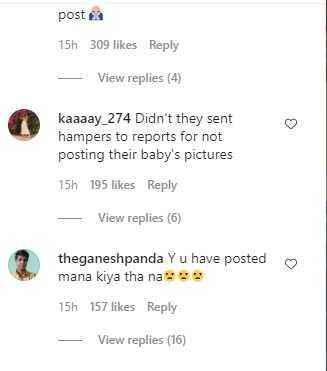 Post the birth of their baby, Virat and Anushka sending the hampers to the shutterbugs had penned a note that read, "Hi, Thank you for all the love that you have given us for all these years. We are happy to celebrate this momentous occasion with you. As parents, we have a simple request to make to you. We want to protect the privacy of our child and we need your help and support." It further read, "While we will always ensure that you get all the content you need featuring us, we would request you to kindly not take or carry any content that has our child. We know that you will understand where we are coming from and we thank you for the same."
Image source: Instagram/
virat.kohli