Anushka Sharma-Virat Kohli To Bring Up Their Baby AWAY From Media Glare; Actress Says, 'Do Not Want To Raise Child In Public Eye, No Kid Should Be Made To Be More Special Than Other'
Heard this? Unlike most of the Bollywood star-kids, Anushka Sharma-Virat Kohli's baby will be raised away from the spotlight and social media, reveals the actress!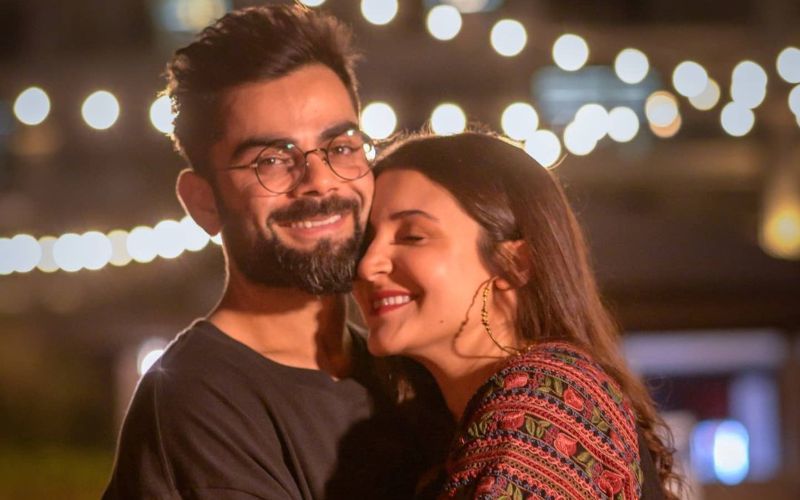 With only a little time left for Anushka Sharma to go into labour, the excitement and curiosity among fans to get a glimpse of her baby is sky-high. Well, Virat and Anushka will be embracing parenthood for the first time. Now, in a special interview with Vogue, the mom-to-be has spilled some interesting beans on entering this very special phase of her life and all her pregnancy shenanigans. The Zero actress also revealed how unlike most of the star-kids, her baby will be kept away from the spotlight and social media to live his/her life in peace and privacy.

Anushka revealed how she and Virat Kohli have discussed this issue and are keen on not raising their kid amid the public eye and social media. She said, "We've thought about it a lot. We definitely do not want to raise a child in the public eye— we don't plan on engaging our child in social media. I think it's a decision your child should be able to take. No kid should be made to be more special than the other. It's hard enough for adults to deal with it. It's going to be difficult, but we intend to follow through." Fair enough!
Upon being asked about her emotions as she is inching close to the due date, Anushka said, "I just want to be prepared. Everything is slower because of the times we are living in and I don't like to rush things. This time in my life, even more so," she says. "I want the nursery to be very calm. It's the place where you spend the most amount of time, where you are bonding with your baby, so it has to be peaceful."
image source: instagram/anushkasharma