April Fool's Day 2021: Shah Rukh Khan, Akshay Kumar; Bollywood Pranksters That Will Take You On A Laughter Ride
As today is April Fool's day 2021, we have decided you take you on a laughter ride with these hilarious pranks that were pulled off by Shah Rukh Khan, Akshay Kumar, Sunny Leone and more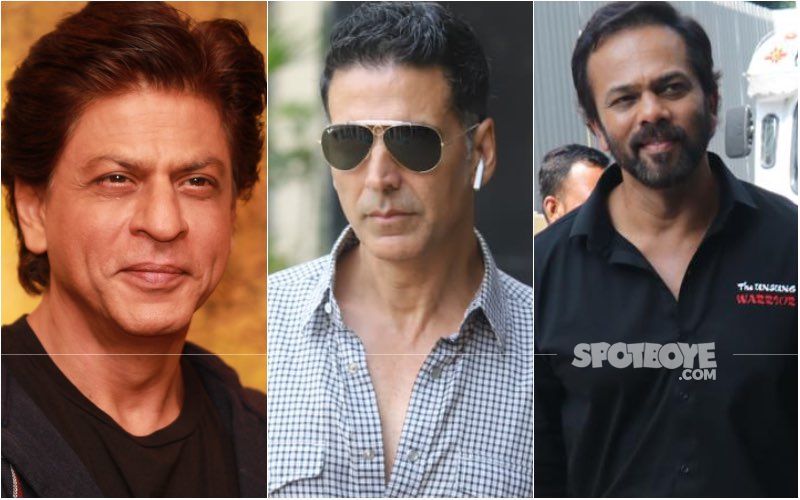 We often hear some hilarious pranks that the stars have pulled off on their co-stars while shooting the film or during an interview, and sometimes during a reality show as well. Speaking of which, as today is April Fool's day 2021, we have decided to take you on a laughter ride with these hilarious pranks that were pulled off by Shah Rukh Khan, Akshay Kumar, Sunny Leone and more. Amidst the COVID-19 scare and stress, this will lighten the mood and will definitely bring a smile to your face. So, fasten your seat belt as you can fall off your chair and roll on the laughing.
1. When Shah Rukh Khan schooled Sugandha Mishra on The Kapil Sharma show:
In one of the segments, Sugandha Mishra was seen dancing and rolling on the floor, to entice Shah Rukh. However, SRK decided to pull a prank on her and said he didn't seem to like the act considering that Sugandha is a good singer. After the act was done, he called her and told her that she's a singer and jumping around looks odd and this left her in tears. However, he then laughed out loud and said, "We are messing with you!"
2. When Akshay Kumar left Kareena Kapoor in utter shock while filming Good Newwz:
During the release of Good Newwz, the makers released a BTS video where we got to see Akshay Kumar doing a prank on Bebo. Considering he is a big prankster, his act did leave her in shock. As the two were rehearsing their scene, Akshay, out of nowhere, pretended to throw a coffee mug on Kareena which completely startled her. However, the mug was empty, Bebo was initially shocked but they both ended up laughing.
3. When Akshay Kumar and Sonakshi Sinha teamed up to trick their Mission Mangal co-stars:
Akshay and his tricks can seriously leave you in splits. During the promotion of their film, Akshay, Sona, Taapsee Pannu, Vidya Balan, Nithya Menon were giving their interviews when Sonakshi suddenly slammed Akshay who then fell from his chair. This trick left everyone surprised when Akshay asked Sona 'what are you doing?' However, Taapsee didn't buy it who says that it was all scripted. LoL.
4. When Rohit Shetty left Tejasswi Prakash in dilemma on Khatron Ke Khiladi 10
In KKK 10, we have seen Rohit and Tejasswi's funny banter where the latter is often seen pulling her leg during a stunt. Similarly, in one of the episodes, Rohit asked her to select a contestant for the next stunt by performing a stunt herself. Three boxes with black curtains were set in front of her and she had to identify what object is there in the box by touching only. However, before starting the stunt, Rohit informs others it is a joke but then everyone makes fun of her
5. When Sunny Leone surprised her reality contestant by gifting them doughnuts but there's a catch
Sunny who is the host of the reality show surprised the contestants by gifting them doughnuts but there's a twist in the tale as the doughnuts turned out to be salty. As the contestants were overjoyed to have doughnuts, it came crashing down when they were filled with salt.
Image source: SpotboyE archives