Bollywood exes are trying their best to play happy families. After Hrithik Roshan and Sussanne Khan bonding over parties and holidays, now Arbaaz Khan and Malaika Arora have put their differences aside for family.

The couple is in the middle of divorce proceedings and things had got tense when Malaika demanded Rs 10 crore as settlement.

But Arbaaz surprised all by joining Malaika and her family on their New Year holiday in Goa. And last night, it was a pleasant surprise to see Arbaaz with Malaika and Amrita celebrating their dad Anil Arora's birthday. Amrita Arora Ladak posted pictures of the midnight birthday celebration on her Instagram handle.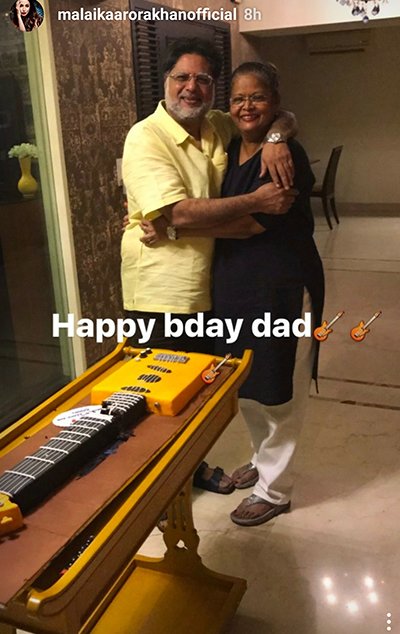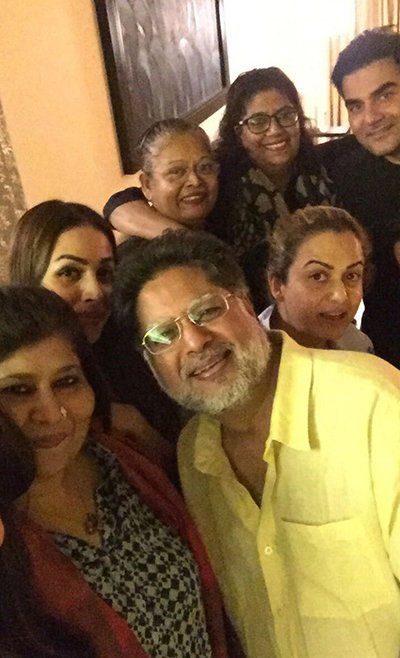 Image Source: snapchat/malaikaarorakhanofficail

Earlier too, Amrita posted picture from Goa and a smiling Arbaaz was a part of it

We had earlier told you that estranged couples in tinsel-town have been trying hard to be good parents and Arbaaz-Malaika are among them. More often than not, Bollywood couples, who end up going separate ways, refuse to acknowledge each other's presence, forget being cordial. However, there are a few, who have let bygones be bygones and continue to on good terms. Recently, even Farhan and Adhuna were spotted with daughters – Akira and Shakya, in Bandra, accompanied by their friends.

Malaika and Arbaaz filed for dissolution of their marriage based on mutual consent in November 2016.

The two got married in 1997, and have a son Arhaan who is 14 years old.



Thumbnail Image Source: snapchat/malaikaarorakhanofficail