Arjun Kapoor Consulted His Aunt Archana Shourie Before Flying Out To Be With His Dad In Dubai, When Sridevi Passed Away
It was a very delicate moment and something in him told him that he should fly out to Dubai, where Boney Kapoor was struggling after Sridevi passed away. He went and consulted his aunt, Archana Shourie--- who told him to follow his heart. Later, he consulted his sister Anshula too. And there went Arjun Kapoor flying out to be with Boney in his hour of crisis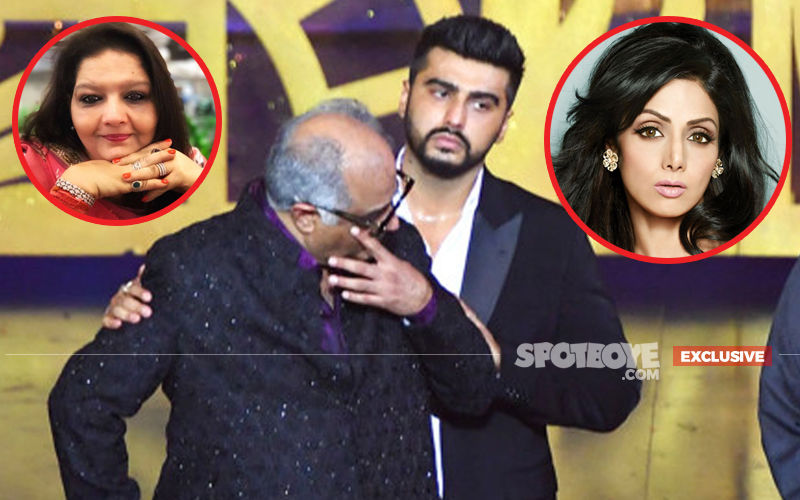 The only person i called was my mausi (Archana Shourie)." And? "She supported me. She said: Do what you think is right. And yes, I consulted Anshula too," he says rather candidly.
"It was a very unfortunate circumstance that brought people together to figure out how can they can support and help each other, to form and maintain an equilibrium in each other's lives. Anshula and I will always be there for Janhvi and Khushi whenever needed. It has been very tough on them. Until then, they had led a nurtured and sheltered life. I want to be a supportive brother to them.
I am happy that I followed my instinct. I have no regrets. But I would never wish such a thing to happen to even my worst enemy. I wish it hadn't come to that thing for us to react towards each other.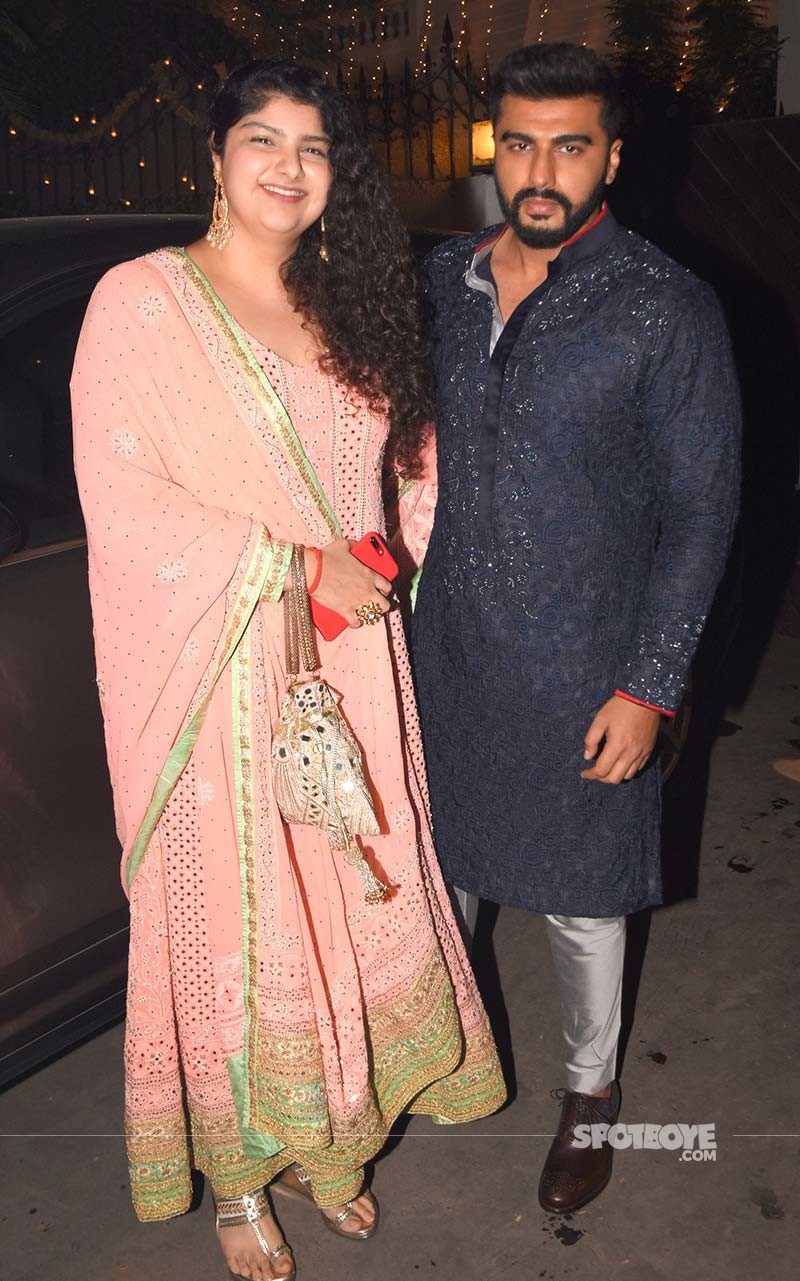 Arjun With Anshula
Even my mom would have wanted it this way, and not that I was doing a heroic act.. My mom loved my father; she would have wanted me to be around my father in that moment of crisis, she would have wanted his near and dear ones to be near him.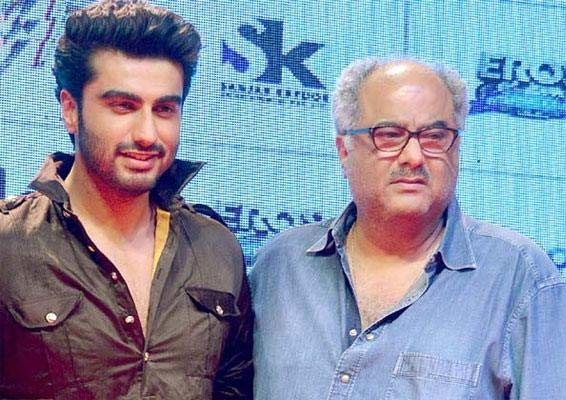 Arjun With Boney
I know how it feels. I have seen it myself. It's not easy, my back is already broken. There is a sense of vacuum in me that only Anshula fills.
I am still discovering her and Khushi both, it's a process. I crack some jokes, they laugh on some and they don't laugh on some," he added.
"It all might not have happened so seamlessly. Kya pata, then maybe we might not have interacted at all apart from just being cordial. It's a very hypothetical scenario to imagine agar aisa nahin hota toh kya hota. The reality is that we now have to be there for each other - and we will be," Arjun concluded.
Image Source:- Gulfnews/stylecraze/fb/archanashourie/instagram/
arjunkapoorcafe/khushi.kapoorr
/dailypost