Arjun Kapoor Is Keen On Cooking A Sweet Surprise For Ladylove Malaika Arora; Reveals 'I Would Make A Healthy Dessert For Her'
Arjun Kapoor is all set to entertain his fans with his talented cooking skills on the cooking show Star Vs Food. Now, the Panipat actor reveals what he would love to cook for Malaika Arora, Anushka Sharma, Varun Dhawan and Ranveer Singh. Read On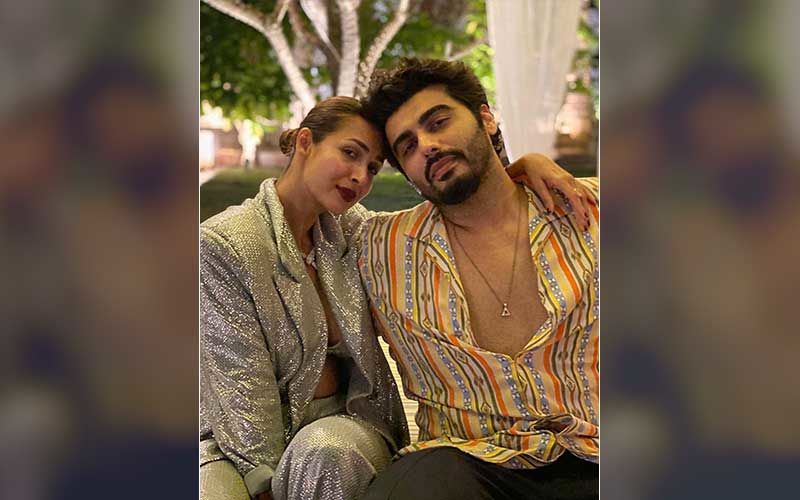 A while back, Kareena Kapoor Khan, Arjun Kapoor and others gave fans a sneak-peek of their cooking show Star Vs Cook. After gorgeous Kareena Kapoor Khan and dynamic Karan Johar, Arjun Kapoor has managed to leave his fans mesmerised with his cooking skills on Star vs Food that is currently streaming on the OTT platform. Under the supervision of Head Chef at The Butler & The Bayleaf, Gulaam Gouse Deewani, Arjun Kapoor cooked up lip-smacking dishes- Laal Maas and Chapli Kebab for his uncle and aunt, Sanjay Kapoor and Maheep Kapoor.
Post his first ever cooking experience, the quick-witted actor was made to play an interesting round of rapid-fire. If given a chance to conduct experiments in the kitchen, here is what the actor would cook for his Bollywood buddies: For vivacious Malaika Arora, he said, "She has a sweet tooth so if I could actually, I would make a healthy dessert for her". On hearing 'Anushka Sharma', Arjun instantly knew what he would make for her. Sharing a funny anecdote, he said, "Anushka ke sath ek time usko bhuk lagi thi, usne cerelac ka dabba mangake cerelac banake khaya tha aur abh toh usse uski zarurat hai because baccha hogaya so uske liye toh definitely cerelac banake dunga mein".
Arjun Kapoor on being asked what he would like to prepare for Varun, he exclaimed with absolute assurance, "Chicken! Any chicken, he only likes chicken, he lives for chicken. At one point in acting class he said he loved chicken more than his family!". On being asked about Bollywood's most energetic and lively actor, Ranveer Singh, Arjun said, "Anything that makes him mellow for a bit. Anything that calms him down. So, what would calm him down? Sugar would give him a high, he is born with caffeine in his system. What do I give this guy? Actually, I would starve him, so he has little less energy. That's what I would do but no, with all my love, I would make for him Sindhi curry and rice because he is a Sindhi so I am sure he would enjoy it".
Meanwhile, 'discovery+' is an exciting new D2C streaming app, launched to satiate the unmet need of a differentiated product offering premium real-life entertainment. Priced competitively with an introductory offer of INR 299 per annum, the app has been developed and curated specifically for India. The platform offers thousands of hours of exclusive content across 40+ genres, including Science, Adventure, Food and Lifestyle, in 8 languages including Hindi, English, Tamil, Telugu, Malayalam, Kannada, Bengali & Marathi. Also Read:
Arjun Kapoor On What He Has Learnt From Ladylove Malaika Arora: 'I Love How Dignified Malaika Is, I Learn From Her Every Day'
Image source: Instagram/ ; SpotboyE Archives