Arjun's Equation With Janhvi & Khushi After Sridevi Passed Away: The Details
Bhai Ho Toh Aisa! Arjun Kapoor is rallying around Janhvi and Khushi--- and how! The protective brother will not allow any nonsense to be written/said about them, and he will also be around them as and when they need him...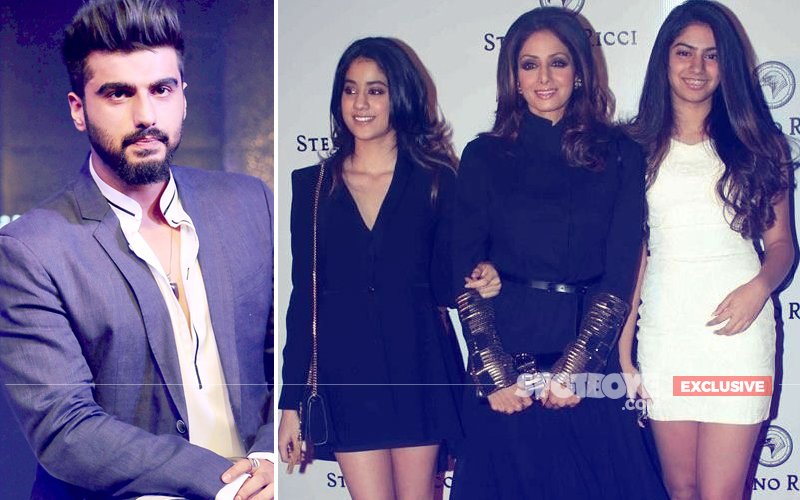 It is true that sometimes what life cannot accomplish, death does. With the passing away of Sridevi, we have seen massive rapport between Anshula & Arjun (Mona Kapoor's kids) with Janhvi & Khushi (Sridevi's kids).

What Arjun Kapoor has done yesterday by lambasting a site for putting a disgusting remark on Janhvi's dress is, to say the least, praiseworthy. This is the stuff that champions are made of. Khoon khaul uthta hai if you read about your sister, or half-sister, or any member of your family.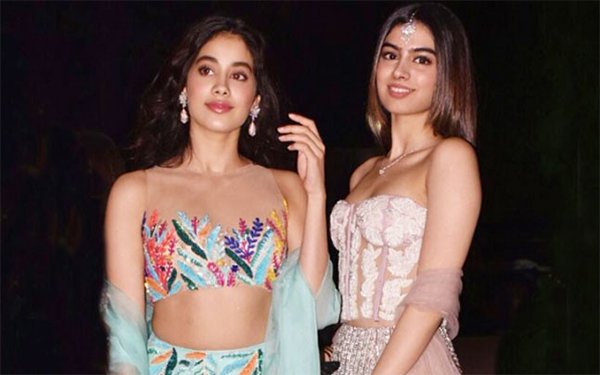 Janhvi Kapoor With Khushi Kapoor

The website had written: "@arjunk26 के घर पहुंची #JanhaviKapoor ने पहनी इतनी सेक्सी ड्रेस कि दिख गया सब कुछ, देखें तस्वीरें."

And Arjun retorted: "U know what fu** man fu** as a website for highlighting or bringing it to anyone s attention...and it's shameful that ur eye would go searching for something like this shame on u...this is how our country looks at young women yet another shining example...ashamed by this..."

A source close to Boney tells us, "Frankly speaking, it's not just now that Arjun is feeling protective about Janhvi and Khushi. He always wished well for them. It is just that now he couldn't hold his feelings back, especially after seeing his father (Boney Kapoor) in shambles after Sridevi suddenly passed away."

It is clear that now not just Arjun, Janhvi and Khushi are one family, but even Boney's first wife Mona Kapoor's daughter Anshula is a part of it. In fact, Anshula was the one who first lit the torch.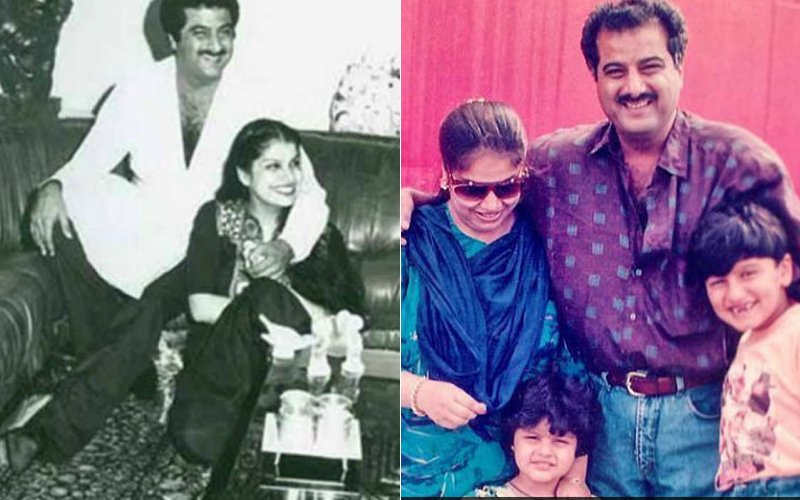 Mona And Boney Kapoor

For those who've come in late, sometime ago, Anshula had posted a message on social media, which hinted towards greener pastures of life. She posted a quote, "No matter how chaotic it is, wildflowers still spring up in the middle of nowhere." This garnered many positive comments, but an ardent fan of Arjun Kapoor badmouthed Janhvi and Khushi. Anshula obviously read the comment and immediately asked the troll to behave and not abuse her sisters. Not just this, she pronto deleted the abusive and nasty post. Anshula wrote, "hi, I'm requesting you to refrain from using abusive language especially towards my sisters, I do not appreciate it & have therefore deleted ur comments. While I am grateful for your passion & love for bhai & me, just a small correction - I was never working outside India. Let's please spread joy & good vibes. Thank you for the love."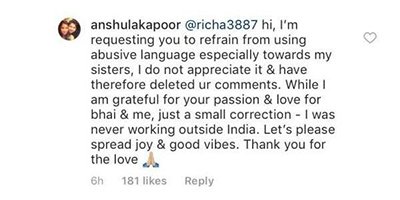 Anshula Kapoor Slams The Troll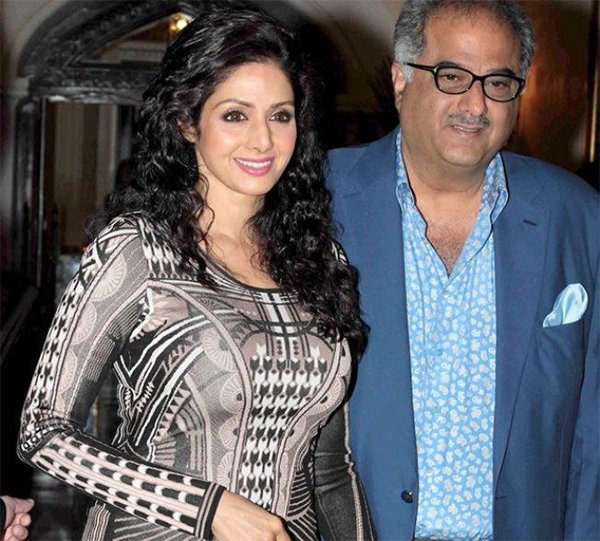 Boney Kapoor With Sridevi

Boney had even thanked Arjun and Anshula for their support. He wrote, "I am blessed to have the support and love of Arjun and Anshula, who have been such pillars of strength for myself, Khushi and Janhvi. Together, as a family we have tried to face this unbearable loss." And today after Arjun's outburst, he must be a proud father.

Arjun had even rushed to Anil Kapoor's house after the news of Sridevi's death broke and even flew to Dubai to bring back the mortal remains of the late actress with his father. He was also rallying around Janhvi and Khushi during the late actress' prayer meet.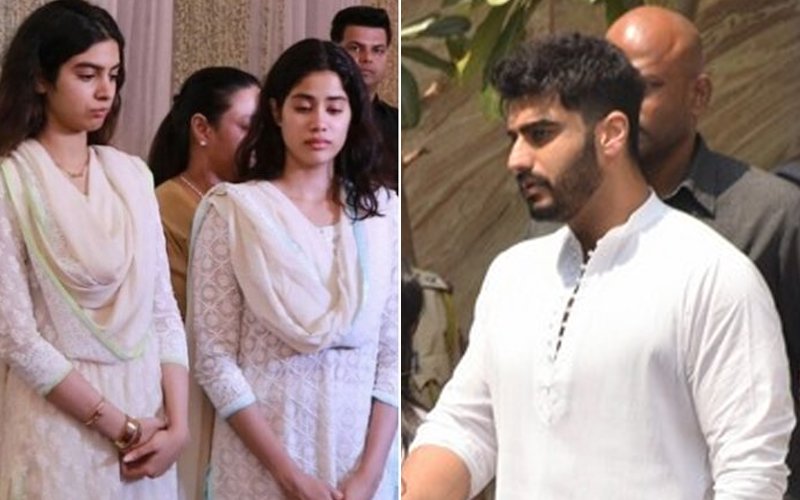 Arjun Kapoor With Janhvi Kapoor And Khushi Kapoor

It was also heartwarming to see, few days ago, Anshula protectively holding Janhvi, as the two exited from Manish Malhotra's house.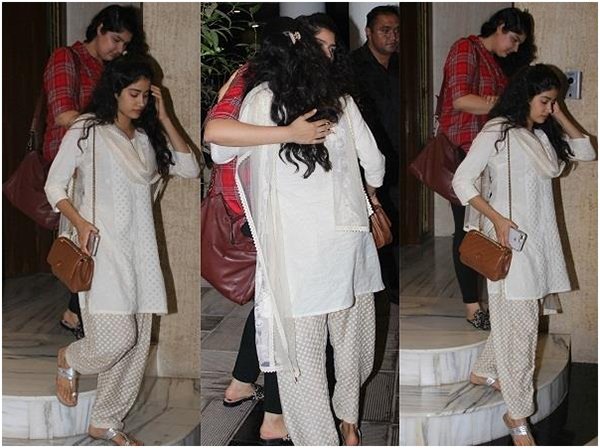 Anshula Kapoor With Janhvi Kapoor

Guys, Janhvi and Khushi are not alone. Their strong brother Arjun is always going to be around them, hereafter. Hope the message is going out loud and clear to one and all connected with film-making and journalism. From what I know of this 29-year old actor, he also knows where to speak and what to speak. He is not going to jump into everything and interfere, but he is going to ensure that nobody, not even as soul, can mess with Janhvi and Khushi. Mona Kapoor's upbringing talking, and kudos to that!


Image Source: Manav Manglani/@ndtv/@TOI