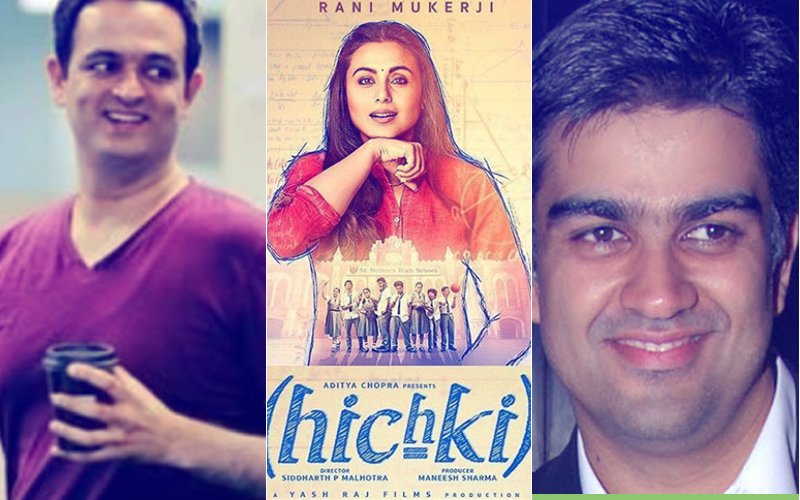 The trailer of Rani Mukerji starrer Hichki is garnering praise from audience and critics alike. But, here's a small 'hichki' that's come in the way of the makers.

However, director Siddharth Malhotra has denied this accusation and said he has never met Nishant. Looks like this is just one of those cases where writers spring up as a film nears its release.

According to a report in Mumbai Mirror, Nishant, who has written books like 'A Romance With Chaos' and 'Chaos Down Under', landed in India on Wednesday and was shocked to see the trailer of Hichki, Siddharth P Malhotra's directorial featuring Rani Mukherji as a budding teacher with Tourette syndrome — a neuropsychiatric disorder characterised by multiple motor tics and at least one vocal tic. "I watched the trailer of Hichki which served as a rude reminder of how easy it is to treat writers like trash. I will rant in this short thread after I have collected my composure," he said on Twitter.


Landing in India this morning, I watched the trailer of #Hichki which served as a rude reminder of how easy it is to treat writers like trash. I will rant in this short thread after I have collected my composure.

— Nishant Kaushik (@nofreecopies) December 20, 2017
"I was excited and thankful for being considered to take a stab at the opportunity. I mentioned I had a day job. I was told time is not a constraint. Siddharth gave me a oneliner brief. I began working. Over a month, I developed characters, motives, plotlines, and a story synopsis. Despite being in Australia, I opened all channels of communications to keep him abreast with updates. After submitting the material over email, I waited, dropped emails and texts. No response. This could have meant two things — the project was not taking off or my work was not fit for purpose. I conceded with whichever of the two was true," Nishant explained further. He continued, "Does this mean Hichki is my story? No. Does it mean I worked on it and was owed the courtesy of a response or acknowledgement of the effort I invested? Hell yes!"


When the tabloid got in touch with Yash Raj Films, Siddharth said that he already had the remake rights of the 2008 Hollywood film, Front of The Class, when he approached the banner for the film's Hindi adaptation. "I had acquired the rights to make Front of The Class as a Hindi motion picture in 2008. Nishant's claims are baseless. He was contacted through Exceed Entertainment (a talent management agency) and I haven't met him ever," Siddharth said.
"We were looking for writers who would come up with a take on Front of The Class. We had approached several writers including Nishant. He was given a brief for the film and the story but the slant he came up with was not what we were looking for. So, we did not proceed with him and Exceed was informed about my decision immediately. This was 2015. Several prominent writers like Amole Gupte, Abbas Tyrewala and Anuvab Pal have worked on the story of Hichki and we have obtained NOC's from them and I thank each one of them for being the creative contributors on Hichki. We have credited all the writers who have worked on our film. So, it is ridiculous that we will not give credit to anyone in particular who has worked hard and contributed to Hichki," Siddharth said further.
But Nishant says, "This episode just validates all the stories I have read of little known writers making claims in media reports that their stories were shamelessly flicked into major motion pictures without giving them due credit." Nishant sings off with a jibe, "Team Hichki, good luck. I am sure you will earn millions. I hope all the money you make is good enough to numb you, because if I were you, my conscience would be pricking me sharp."


Image Source: twitter/nishantkaushik, instagram/yashrajfilms