AWKWARD: Ranbir Kapoor Smooches Anurag Basu, Shocked Katrina Kaif Looks On
Ranbir Kapoor and Katrina Kaif shared the same stage for the first time after their headline grabbing break-up last year. The occasion was the launch of the song, Galti Se Mistake, from their upcoming film Jagga Jasoos and there were a few embarrassing moments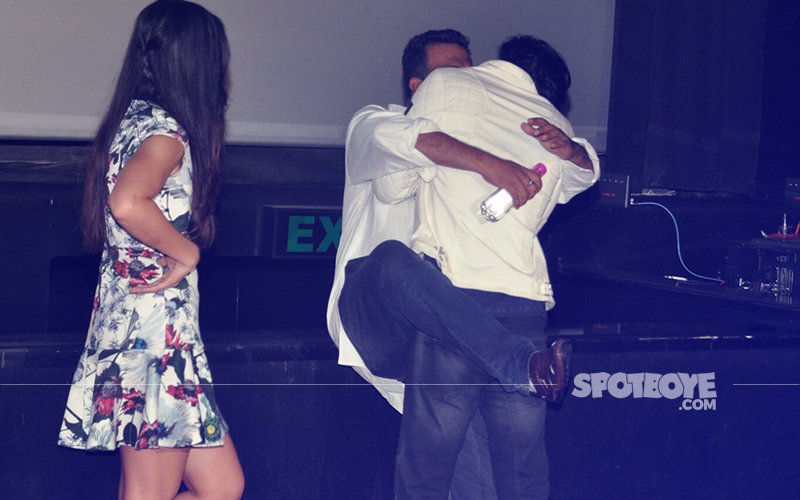 It was all happening at
Ranbir Kapoor
and
Katrina Kaif
came together to launch the song Galti Se Mistake from their upcoming film Jagga Jasoos and naturally, the media's lens was trained on every move of the former couple.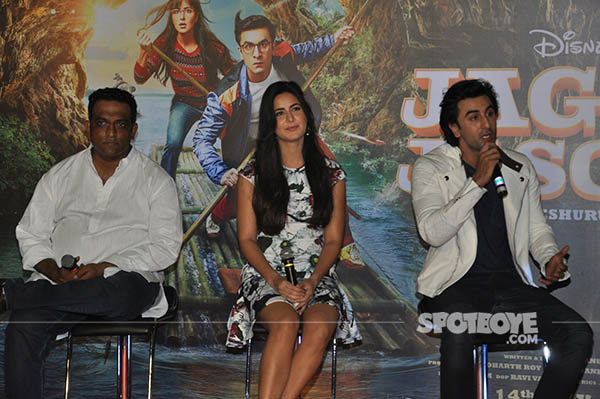 Anurag Basu Katrina Kaif And Ranbir Kapoor


Ranbir and Katrina's break-up was made official in January 2015 and media reports claimed that the split was acrimonious with Katrina vowing never to speak of her ex again.
But the former couple had to come together courtesy Anurag Basu's Jagga Jasoos, which is also Ranbir Kapoor's debut production. The film went on floors while the two were still dating and by the time the film's shooting was over, it was all over for Katrina Kaif and Ranbir Kapoor.
And now the two exes have come together to promote Jagga Jasoos. And the event in question was not devoid of awkward moments.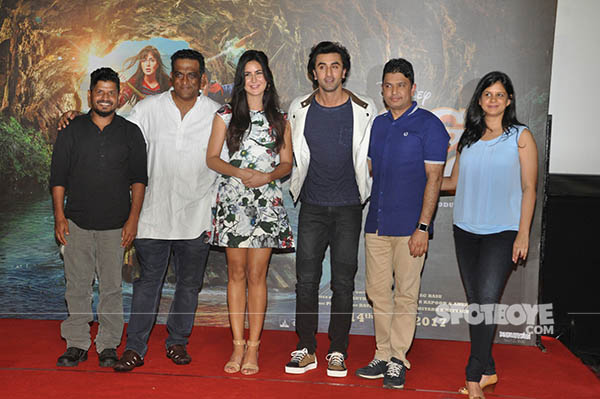 Ranbir Kapoor Katrina Kaif Anurag Basu And Team


When Katrina first walked up to stage, she hesitated a moment before sitting down next to Ranbir. The discomfort was evident.
And that was not all, after the press conference, when Katrina, Ranbir and Anurag were posing together, Ranbir grabbed Anurag and pretended to plant a big smooch on the filmmaker with Anurag too wrapping his legs around his film's star. Katrina could do nothing but remain a mute spectator of the PDA.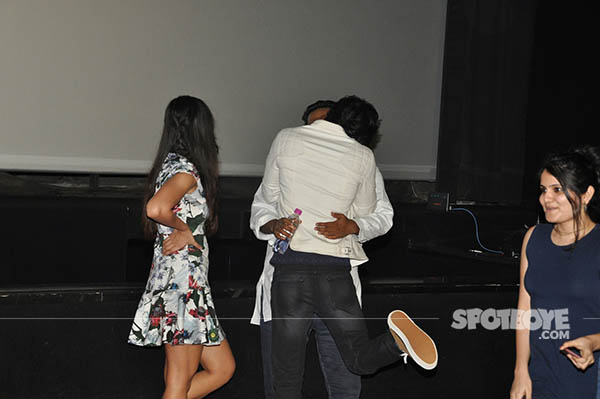 Ranbir Kapoor Kissing Anurag Basu


What do you think? Did Ranbir Kapoor and Katrina Kaif look awkward around each other?
Image Source: Manav Manglani