Ayushmann Khurrana Reveals What Compels Him To Swipe Right, Vaani Kapoor Spills The Beans On Her Aashiqui Spot In Town On Social Ka Superstar
Watch Ayushmann Khurrana and Vaani Kapoor in an exclusive conversation with our host Abhinandan Singh for their movie, Chandigarh Kare Aashiqui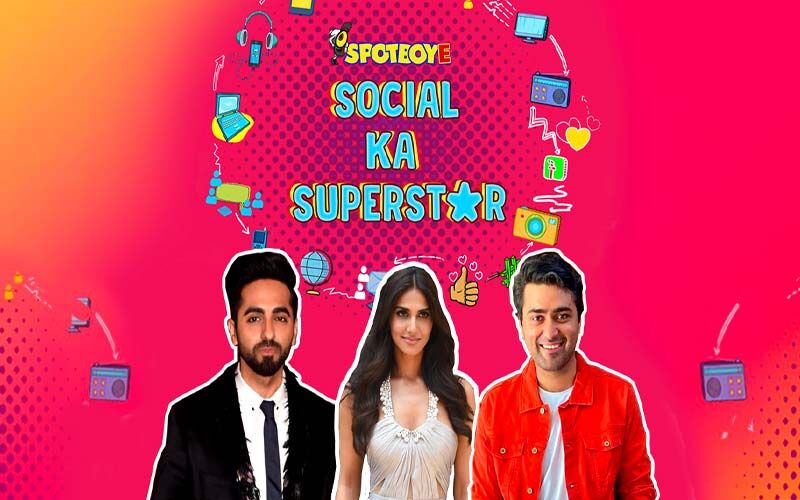 Chandigarh Kare Aashiqui, a romantic drama starring Ayushmann Khurrana and Vaani Kapoor released in theatres on December 10, 2021. Our SpotboyE.com host Abhinandan Singh on the show, Social Ka Superstar got all chatty with them that led to the lead pair spilling the beans during this interaction. The duo was accompanied by the director Abhishek Kapur. The conversation had the stars reveal their Aashiqui Spots, How to make crush follow you back? What makes them Swipe right and more.
Our host began by asking the actor how he transformed himself for the movie in terms of his physical aspects. Replying to this the actor, credited the director, stating it was the director's idea to ask the actor to get into a certain physique for the movie. Further mentioning it was during the first lockdown when the actor under the guidance of his gym trainer, attained this beefed-up body. When asked Ayushmann about Aashiqui in his school days, the actor replied, "Yaar humein toh bas teachers pe crush hota hai, iske alawa koi option hi nahi thi humare pass. Of course aas pados ke neighbourhood mein jo cute ladkiya hoti thi"
He adds the atmosphere in Chandigarh is 'Bahot Bahot Aashiquikana' Ayushmann further lightly giggles as he unveils the Aashiqui spots in Chandigarh. Vaani Kapoor reveals her Aashiqui spot would be her house, as she leaves alone, the actress admits this moment to being a foot in the mouth moment.
According to Ayushmann factors that will compel him to swipe right would smile and sparkle in the person's eyes, as one would figure out only these many things from a picture.
While Vaani reacted to a question, if they have ever cooked in Aashiqui like people do for their partners, she also revealed her favourite cheat meal being fries. Meanwhile, Ayushmann shared the regime he followed to attain this muscular body for the flick.
Image Source:SpotboyE