Bala Leads Ayushmann Khurrana-Yami Gautam Talk Turkey On Bhumi Pednekar Dark Skin Controversy, Premature Balding And Their Friendship - EXCLUSIVE
Ayushmann Khurrana and Yami Gautam are excited about the release of their upcoming film Bala. A week before the film hits the big screens, we spoke to the duo wherein they addressed all controversies in a very honest manner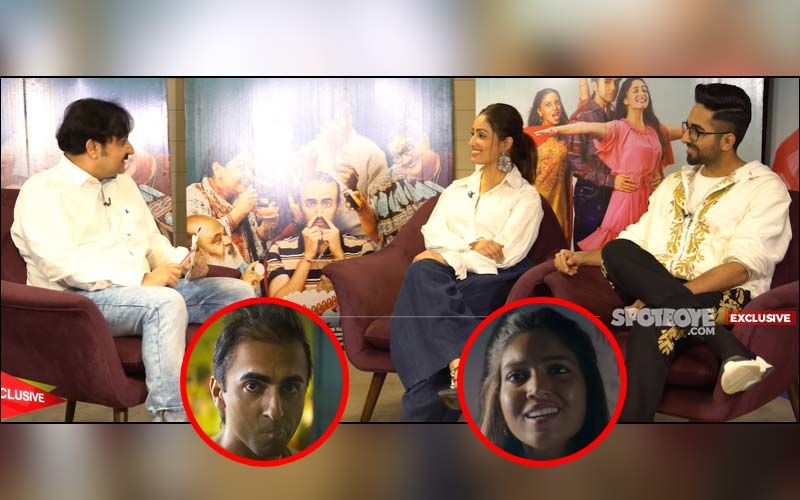 Now, as the film is a week apart from hitting the big screens, we bring you an exclusive interview that we did with actors Ayushmann Khurrana and Yami Gautam. Well of course, Bhumi was missed. The duo braved all our questions and gave honest replies. WATCH THE VIDEO:
As Bala delves into an important topic of premature balding, we asked Ayushmann if he had any reservations around the role. The actor without batting an eyelid called it one of the most 'relatable topics' and something that's too common in today's day and age. He even cited a few examples of his close friends who have a receding hairline.
While men with receding hairline aren't considered as conventionally good-looking by several people in Indian society, Ayushmann and Yami chose to differ and said that's not the case and in fact, several men who experience premature balding early on in their career can also look hot. 'It all depends on how confident you're in your skin', were Ayushmann's words and we can't agree enough!
Apart from premature balding, the film also sends out a message through Bhumi's dark-skinned role. However, the actress got severely criticized for the 'fake painted' colour of her skin in the film's trailer. We even asked Ayushmann and Yami about their take on the whole controversy.


While the duo spoke a lot around premature balding, we wanted to know their personal tastes and asked Yami if she agrees in the notion that 'Bald men are more sexier'. We were pleasantly surprised to see how both of them unanimously replied, "Of course they are!" So, there you have your answer.


Image Source:- instagram/filmyhungama, youtube/ maddockfilms