Bell Bottom Actress Lara Dutta On Seeing Herself As Indira Gandhi For The First Time: 'I Was Shocked As I Couldn't Find Lara Anywhere' - EXCLUSIVE
Lara Dutta, who will be seen as former Indian PM Indira Gandhi in Akshay Kumar's Bell Bottom, reveals how she reacted on seeing herself in that get-up for the first time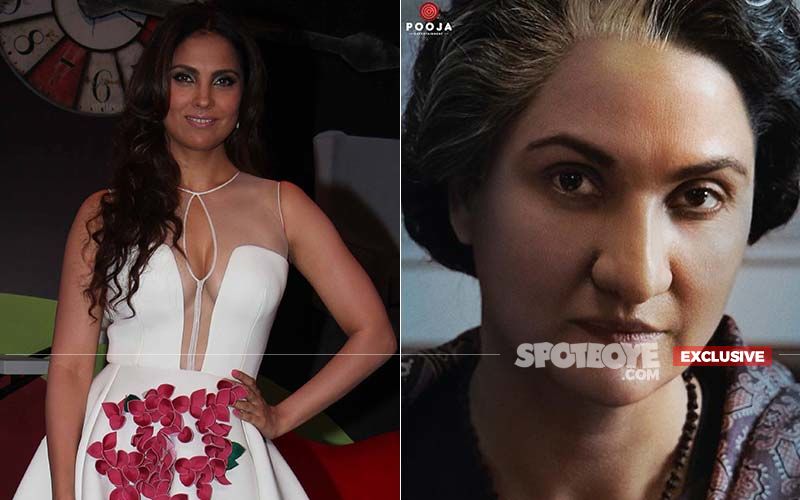 Akshay Kumar-fronted Bell Bottom is all set to revive the Indian theatre business after a lull that has lasted for over a year-and-a-half. The film, releasing on August 19, also features Vaani Kapoor, Lara Dutta and Huma Qureshi and depicts a story based on a real-life incident that happened during the tenure of Indira Gandhi as the Prime Minister of India.
The trailer of the film was released earlier amidst much fanfare and excitement in a Delhi theatre by the film's team, and soon after, the netizens took to social media to analyse it. One of the most talked about things was the seamless transformation of Lara into the former Indian PM Indira Gandhi as it took people some time to even realise it was actually her.
Lara shares that it used to take her approximately three-hours in the make-up chair daily to put the make-up on during the shoot before she could head to the set. In an earlier conversations with SpotboyE.com, the actress also shared the best feedback that she got was from her father and how her own daughter Saira reacted on seeing her in the make-up, saying that she looked weird. However, the actress reveals that her own reaction was somewhere in the middle of these two.
She goes on to share, "I couldn't recognise myself at all. We had put in a lot of hard work and had done a lot of preparations. Vikram Gaikwad's team had done a tremendous job with the prosthetics, making the whole moulds by repeatedly looking at Mrs. Gandhi's pictures and recreating it. When we assembled the whole look for the first time with the whole make-up and attire and I looked at myself in the mirror, I was shocked as I couldn't find Lara anywhere."
Lara was stunned by the similarities she found in her look and Gandhi's and also by the differences she found in the real Lara and the Lara in this get=up. "My eyes looked different, my neck looked different, my jaw and everything was different. It made me anxious too as I saw that the look was so on point, so I had to put in all my effort to justify it with my performance. But that kind of helped me push myself harder," she concludes.




Image source: SpotboyE archives, Instagram/larabhupathi