Sunny Deol Recreates Tareekh Pe Tareekh Dialogue With A Hilarious Dash Of Rahul Dravid's Indiranagar Ka Gunda-Watch
Sunny Deol recreated his Tareekh Pe Tareekh dialogue from Damini but the brownie point was when he hilariously gave a twist with Rahul Dravid's Indiranagar Ka Gunda. Check it out here!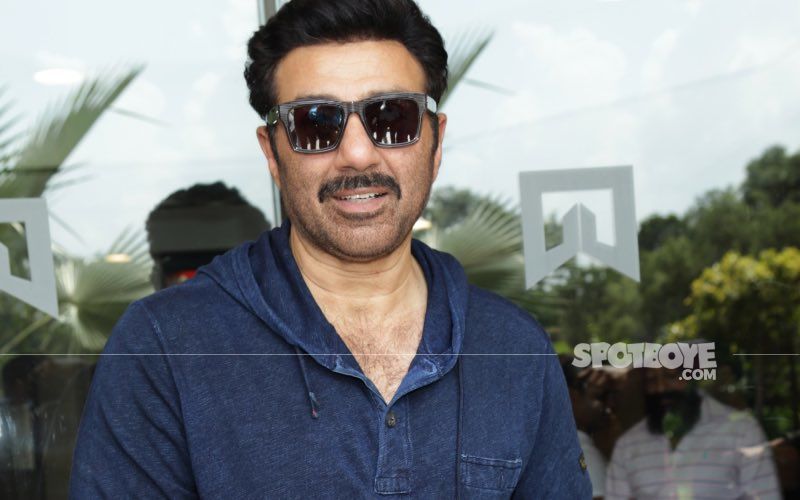 Never ask actor Sunny Deol to repeat his dialogues over and over again. If you do, then do it at your own peril because 'agar ye dhai kilo ka haath uth gaya na, toh aadmi uth jaata hai.' He is certainly not 'Indiranagar ka Gunda' (in reference to Rahul Dravid's Indiranagar Ka Gunda ad). Well, coming to the point, just recently Sunny shared a ROFL video on his Instagram account wherein he recreated his Tareekh Pe Tareekh dialogue from the movie Damini. But the brownie point was he hilariously gave it a twist with Rahul Dravid's Indiranagar Ka Gunda.
In the video, Sunny, clad in a bathrobe, was seen narrating this particular popular dialogue. But the person in front of him asked him to add more feel and more energy. Agreeing to it, Deol who generally delivers his dialogues with utmost feel and loudly tried to raise his volume. Not living up to the mark, the person once again asked him to increase it but Sunny lost his cool and says that he is not Indiranagar ka Gunda. Irony at its best! Watch the video below:
If you remember, a commercial ad of former cricket captain and legendary Rahul Dravid had gone viral where he was showcasing his anger issues. In the ad, he happened to say that he is Indiranagar ka Gunda. The irony here was the legend was known for being a gentleman, and for not losing his cool even in the worst of the matches. And for the unversed, Damini is a very popular film of the 1990s. Directed by Rajkumar Santoshi, the movie had Meenakshi Seshadri in the titular role. Sunny played Advocate Govind in the movie - a role that earned him a National Award for Best Supporting Actor.
Marking a reference to the same, Sunny shared this hilarious video which definitely left everyone in splits.
Taking it to his Instagram account, Sunny captioned it as, "Nahi hona mujhe viral yaar!" Reacting to it, Sunil Grover commented, "Hahahaha deadly"
Fans of Sunny Deol are speculating if he is going to feature on the same credit card commercial. Nevertheless, among many a fan said, "You are a LEGENDARY actor no one can do it better than you" while another one wrote, "Your this dialogue I have used N no of time..aur maza sa aa jata hai.."
Image source: SpotboyE archives