Bell Bottom Director Ranjit Tewari: 'We Knew That People Won't Recognise Lara Dutta For Sure' - EXCLUSIVE
Director Ranjit Tewari, who has helmed the Akshay Kumar, Lara Dutta, Vaani Kapoor and Huma Qureshi-starrer Bell Bottom that released today, talks about Lara's transformation into former Indian Prime Minister Indira Gandhi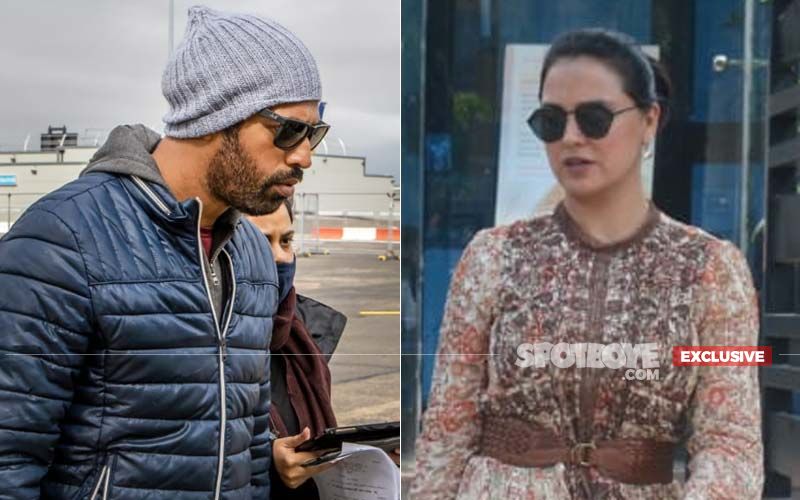 Akshay Kumar, Lara Dutta, Vaani Kapoor and Huma Qureshi-starrer Bell Bottom became the first big film to release theatrically amidst the pandemic today. Apart from the excitement of returning to theatres, the audience has been also waiting excitedly to witness Lara Dutta's seamless transformation into the former Indian Prime Minister Indira Gandhi.
Her look created curiosity ever since the trailer was released earlier this month, with people failing to recognise her. Ask the film's director Ranjit Tewari if he expected the same reaction and he responds, "I was expecting this same reaction, to be honest. I think everyone who had seen Lara on the set in that get-up was expecting the same reaction. She looked so correct to what we wanted. It was a magic that happened. We did work hard for it but it also paid off well. Sometimes, even hard work doesn't fetch the desired result, but here it did. The desired result came through and we knew that people won't recognise her for sure. They would either have to be told or watch the trailer at least two-three times to get it. So, that was expected."
Ranjit also confesses that his reaction was the same as his audience's when he first saw Lara in the get-up. "I was as surprised as everyone, even though I was involved in the whole journey from the beginning. I had been a part of the whole process of getting the look stage by stage, from experimentation with prosthetics to the costume and its fabric. But when it all came together and I saw her in the make-up room for the first time, I looked at her and said 'This is it'. I was surprised as she looked so different and the credit goes to the entire team for that," he insists.
Ask Ranjit if Lara's histrionics are also as on-point as her look in the film and he responds, "You will see that in the film. She has done such a fabulous job. There's a lot of research we did and a lot of things we shared between us to get the vision right and it shows."
Image source: Universal PR, SpotboyE archives, Instagram/larabhupathi