Bell Bottom: Lara Dutta Reveals Who Her Daughter Saira Connected With The Most In The Team During the Scotland Shoot-EXCLUSIVE
Lara Dutta, who has astounded everyone with her transformation into former PM Indira Gandhi in Akshay Kumar-starrer Bell Bottom, talks about the Scotland schedule of the film amidst the pandemic.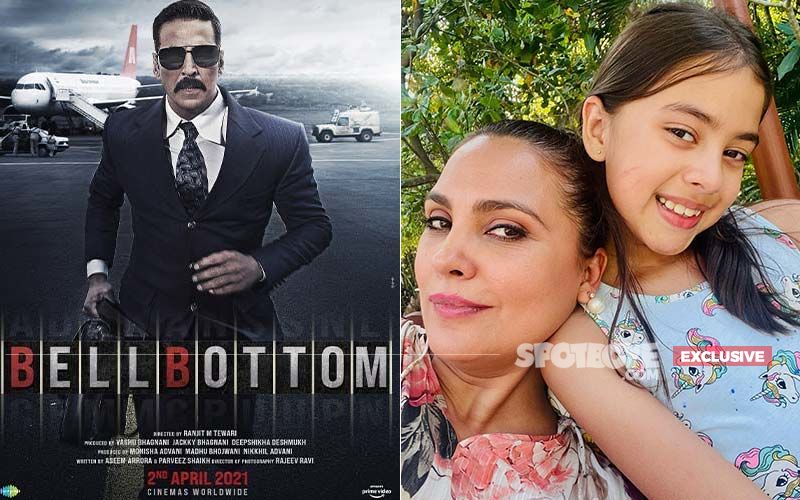 The recently released trailer of the Akshay Kumar, Lara Dutta, Vaani Kapoor and Huma Qureshi-starrer Bell Bottom has left the audience spellbound. The film was the first to have been shot abroad last year in Scotland, when the whole country was still struggling with the effects of the Covid pandemic and most of the film shoots in India were at a halt.
For that schedule in Scotland, Lara went with her husband Mahesh Bhupathi and daughter Saira. Ask her whether she felt scared travelling with her daughter amidst the pandemic or relieved that she was at least with her, and she responds, "First of all, everybody was nervous. We were planning about the whole abroad schedule during June-July when things weren't certain and there was no vaccine in sight, so we had no idea if we would be able to survive this or not. But I have to give the credit to Vashu ji and to Akshay too for supporting him and for paying so much attention to creating a safe environment for the actors to be able to remove their masks and shoot at a time when no other shoots were happening as such."
Lara goes on to laud her producer Vashu Bhagnani for creating a safe environment for everyone there. "I felt safe and confident that it was a place where all of my needs will be taken care of and I could take my child there too safely with me. It was far more comfortable to have my daughter with me. We all took our families along, including Akshay and Vashu ji. We quarantined there for two weeks and had a lot of fun. All the silver linings we could find in that by doing gym together or eating together, we did that and we never realised when the film shoot started or ended even," she smiles.
Talking of her daughter, ask Lara who she connected with the most in the team and she reveals, "Saira connected the most with Akshay's daughter, Nitara, during the shoot. They both have known each other since they were toddlers of just two or three-years-old. She was so thrilled and Deepshikha's kids were there too so they formed a Scotland Gang of their own. After returning, all of us got busy with our other projects, but those four are still meeting and hanging out together."
Image source: IMDb, Instagram/larabhupathi