Phulala Sugandh Maaticha, Spoiler Alert, August 07, 2021: Kirti Finds A Gift From Shubham
Phulala Sugandh Maaticha, Spoiler Alert, August 07, 2021: Kirti Finds A Gift From Shubham - Telling her everything about the last moments of her parents, Shubham tells Kirti that her father bought this gift for her.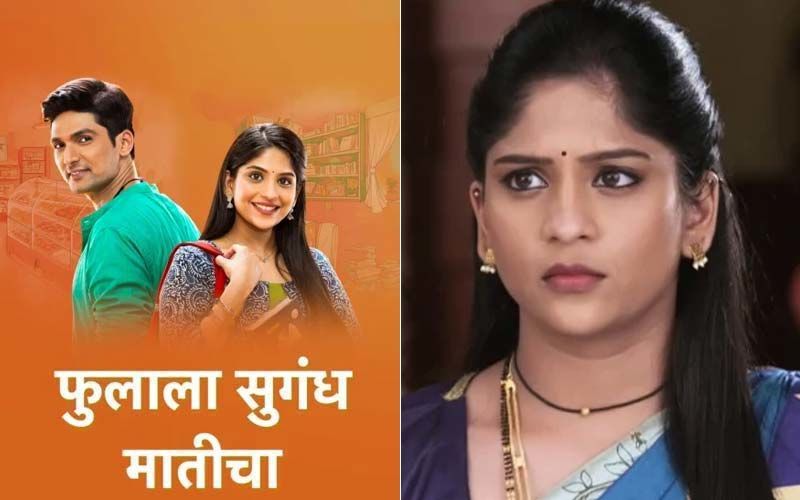 After realizing who Kirti's parents are, Shubham searches for the pen that he found in her father's hands. He then plans to give it to her as a gift from her parents. Meanwhile, Kirti learns about how to take care of the baby, from Aarti. Aarti also tells about the tradition that has been followed in her family. Kirti gets excited to hear about the tradition that includes aunt and her niece or nephew. She amazingly decorates the house for the naming ceremony of her baby niece. Now, on the day of the naming ceremony, Kirti's in-laws arrive at her brother's house. After the other guests arrive, they start the ceremony and Kirti suggests the name for her niece. As her aunt Kirti suggests, the kid gets named "Aarya". Everyone seems to be happy at the naming ceremony, but Shubham seems to be troubled about something. Unable to get a chance to give Kirti her gift, Shubham looks for the opportunity.
Further, in tomorrow's Phulala Sugandha Maaticha episode, Shubham finds an opportunity and keeps the gift near the photo of Kirti's parents. He also adds a not to it saying, "For Kirti from Aai and Baba". As she passes by that photo, Kirti notices the gift box and checks it out. After seeing that it is for her, Kiti wonders who kept it there.
Shubham appears from behind telling her that he was the one who kept it there. Seeing that it is from her parents, Kirti asks Shubham how did he get this even though he hasn't met her parents before? Shubham replies to her saying that he has met her parents during their last moments. When the bomb blast happened at the market, Shubham was also present there. Seeing that a couple has caught up in the blast he tried to save them. While he was taking them to the hospital, he found a pen in that guy's hand. Shubham then kept it secretly in his room. And recently he found out that the couple he saved was none other than Kirti's parents. And the pen that her father had in hand, was a gift that he had bought for Kirti. After hearing that, Kirti cries in happiness to receive a precious gift from her parents.



Image source: Hotstar