Bell Bottom Trailer: Lara Dutta Looks Unrecognisable As Former Indian PM Indira Gandhi In The First Rushes Of The Film; Netizens Mesmerised With Actor's Transformation
The trailer of Akshay Kumar starrer Bell Bottom released today! And the movie looks gripping. And actress Lara Dutta's transformation as former Indian Prime Minister Indira Gandhi has left netizens in a frenzy.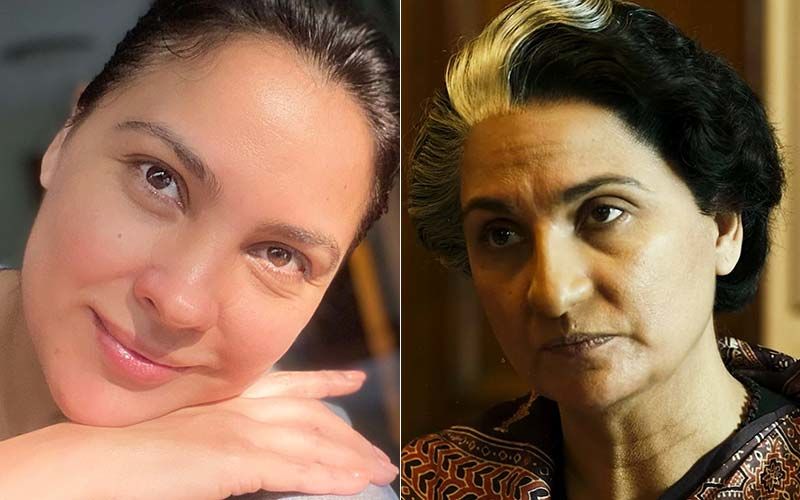 The trailer of the much-anticipated film 'Bell Bottom' released on Tuesday. The first rushes of the film were nothing but gripping and entertaining. The film is all set to win the audience and keep them hooked. Bell Bottom stars Akshay Kumar, who is playing the character of a spy. However, the internet is wowed by the transformation of another actor in the film. Netizens are going crazy about the transformation of actress Lara Dutta to portray former Indian Prime Minister Indira Gandhi.
Taking to Twitter, one social media user shared a screengrab of Lara Dutta from the trailer. "Give this makeup artist a national award in advance..Did anyone noticed?? She is #laradutta Phenomenal work #BellBottomTrailer," the user tweeted, heaping praise of Dutta's performance. The user also mentioned that the makeup artist will receive a National Film Award in advance.
Another user tweeted, "Lara Dutta playing #IndiraGandhi! Not bad!" A third user asked, "Is that Lara Dutta?". A fourth user tweeted, "OMG.. she is #LaraDutta unrecognisable.. amazing," while a fifth one wrote, "OMG!! She's #LaraDutta What a makeup!!! @LaraDutta #BellBottomTrailer #BellBottom."
Many heaped praises of the brilliant work done by Lara Dutta's make-up artiste, making the actress look extremely unrecognisable.
Even our movie critic, Subhash K Jha, was not able to recognise Lara.
Check out the reactions below:
The espionage thriller also stars Vaani Kapoor and Huma Qureshi, apart from Akshay Kumar and Lara Dutta. The film is directed by Ranjit M Tewari. Bell Bottom is scheduled to be released in cinemas on August 19. The film is based on a true story.

Image source: Instagram/Lara Dutta; YouTube