Sushant Singh Rajput's death on June 14 left the nation shocked, and since then, fans have been demanding justice for the late actor. Sushant's death case took another narrative after the late actor's father KK Singh accused Rhea Chakraborty of abetting Sushant's suicide, among other accusations. Since then, Rhea has become the target of extreme hate on social media with a section of Netizens abusing and threatening her. Recently, Bhojpuri songs abusing Rhea went viral on the Internet, after which, National Commission for Women (NCW) Chairperson demanded action against the singer.
NCW Chairperson Rekha Sharma on Tuesday, slammed such songs that use filthy language against a person. Demanding the singer's arrest and condemning such songs abusing a person, she tweeted, "This man Vikash must be arrested. Why can't we let law enforcement agencies work when they are already investigating the case. Even if someone is guilty, no one has the right to use such filthy language against the person. Let law takes its course. @DGPBihar @bihar_police."
In the tweet, Rekha Sharma referred to the Bhojpuri song by singer Vikash Gop, and the poster of the song reads, "Jo Sushant (Singh Rajput) bhaiya ke fan ha, woh is gaane ko sune (Sushant's fans must listen to this song).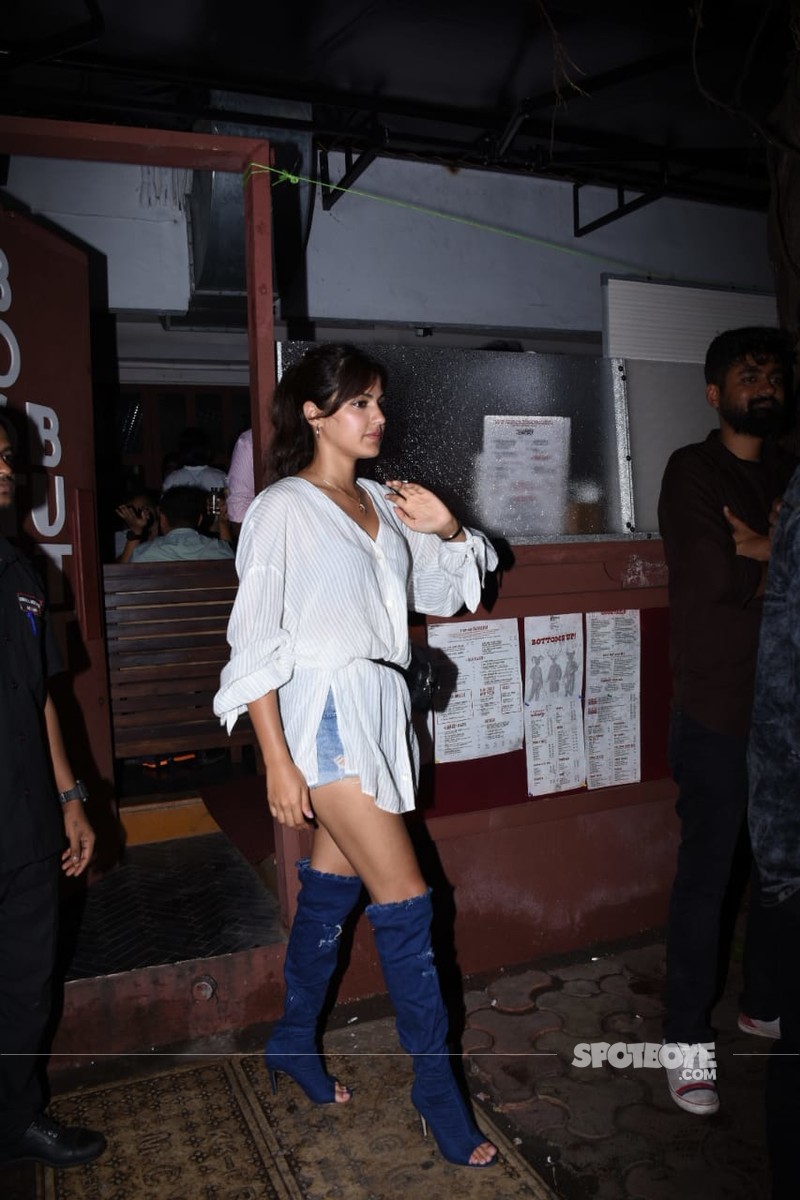 Reportedly, apart from this one abusive song by Vikash, another Bhojpuri song has surfaced on social media and similarly, is an abusive song on Rhea. Earlier, Rhea had also shared on her Instagram about the threats and abuses she had been getting after Sushant's death. She wrote, "I was called a gold digger ..I kept quiet I was called a murderer ....I kept quiet I was slut shamed ....I kept quiet But how does my silence give you the right to tell me that you will get me RAPED and MURDERED if I don't commit suicide @mannu_raaut ? Do you realize the seriousness of what you have said? These are crimes, and by law no one, I repeat NO ONE should be subjected to this kind of toxicity and harassment ."
ALSO READ: Ahead Of Supreme Court's Verdict, Sushant Singh Rajput's Sister Shweta Makes Yet Another Appeal For CBI Probe 'We Deserve To Know The Truth' - VIDEO

Image Source: Instagram/rhea_chakraborty