Bhuj: The Pride Of India Actor Sharad Kelkar Says, 'Sanjay Dutt Sir Deserves A Sashtang Dandvat Pranam From Everyone' - EXCLUSIVE
Sharad Kelkar, who shares screen space with Sanjay Dutt in the upcoming Ajay Devgn starrer Bhuj: The Pride Of India, shares his experience of working with the actor and how it was seeing Sanjay work while he was simultaneously battling cancer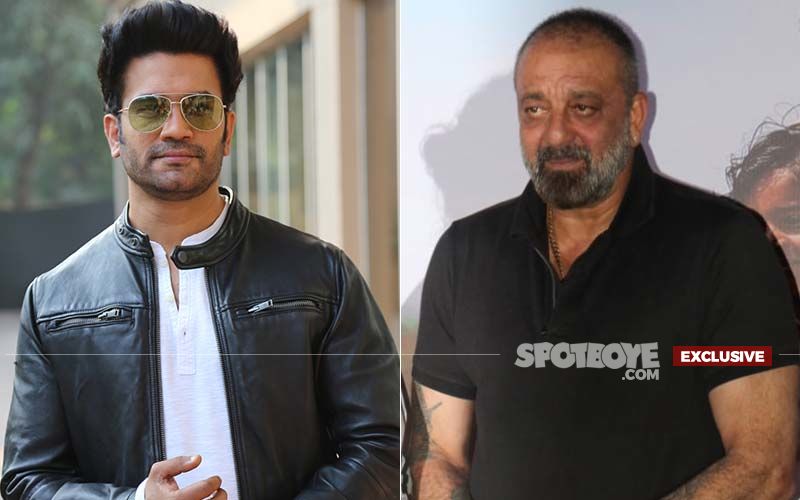 While 2020 was a challenging year for everyone with the covid pandemic looming large, Sanjay Dutt had it extra tough as he was diagnosed with cancer last year. Exactly one year ago today, Sanjay took to his social media to announce that he was taking a short break from work for his medical treatment, promising that he will be back soon. Two months later, on his kids' birthday, the actor again took to social media to announce that he had emerged victorious in his battle with cancer.
Now, the actor is all set for the release of his upcoming film, Bhuj: The Pride Of India, this Friday. The film, also featuring Ajay Devgn, Sonakshi Sinha, Sharad Kelkar, Nora Fatehi and Ammy Virk, sees Sanjay as an army scout and tells the true story of the 1971 Indo-Pak war, where IAF Squadron Leader Vijay Karnik (essayed by Ajay) rebuilt the Bhuj air base with the help of 300 women from the nearby village.
Sharad plays a military officer in the film and most of his scenes are with Sanjay. Ask him about the senior actor and he goes on to rave about him. "Sanjay sir and I were together throughout the shoot. I got to spend a lot of time with him. He is great company and the most innocent person I have met. He is a sweetheart who feeds you all different kinds of food and takes care of you like an elder brother. He is such a senior actor but I can still see the fire in him to prove himself and that is the best thing about him. He isn't complacent at all and just wants to fire every shot that he gives. That is something even I aspire to learn from him," he gushes.
Last year, while he was undergoing treatment, Sanjay took it upon himself to fulfill his work commitments as well. One of those films was Bhuj and Sharad found that really inspiring. "He is a fireball. It was a tough time for him personally last year and still he was shooting with us. I told him that I salute him for showing that courage and strength. I told him that after having gone through with everything that he had, he still came with the same commitment and he deserves a sashtang dandvat pranam from everyone for that. He is not a human; he is something else," he insists.
Sharad admits that seeing Sanjay's dedication towards his work changed his perspective too. "After seeing his dedication, any body ache or joint pain feels nothing. At the age of 60, if he was showing that dedication while fighting such a big disease, then these are nothing compared to that. It has been a great learning experience with him," he says.
Was there any difference in Sanjay's approach towards his work before and after his diagnosis? "Not at all. There was no difference in his approach due to his condition, he was as strong as ever. Normally, people rest for two days after such treatments but he was shooting with us doing stunts and running and all," Sharad admires.
Image source: SpotboyE archives, Instagram/
sharadkelkar