BOMBS Planted Near Houses Of Mukesh Ambani, Amitabh Bachchan And Dharmendra' Claims Anonymous Caller, Highest Z+ Security Provided To Ambani Family- Report
As per the latest reports, an anonymous caller has threatened to blow up the houses of Mukesh Ambani, Amitabh Bachchan and Dharmendra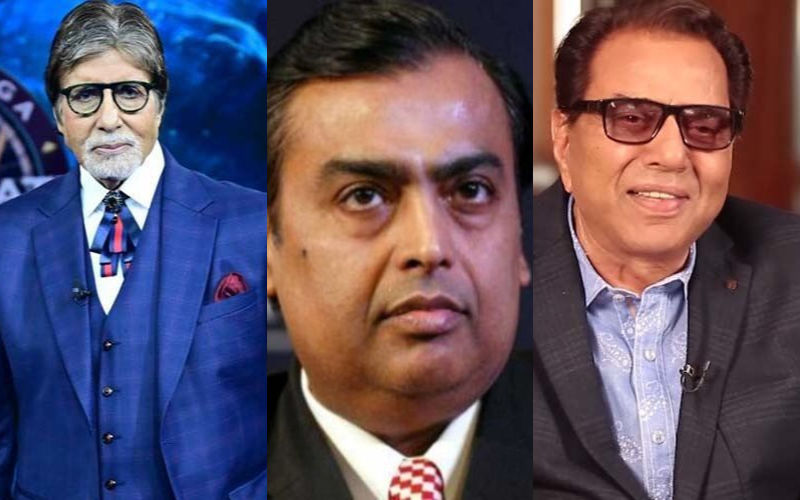 As per the latest reports, the Emergency Response Support System (ERSS) on Tuesday received an anonymous call that claimed bombs have been planted near the houses of Amitabh Bachchan, veteran actor Dharmendra, and noted industrialist Mukesh Ambani's residence Antilia. The caller also threatened to blow up their houses saying there will be a blast. The call was received at Nagpur Police's control room yesterday and they immediately alerted the Mumbai Police.
It is being reported that in the wake of this threatening call, Supreme Court has provided the highest Z+ security cover to Mukesh Ambani and his family members throughout India and abroad. The court said that the entire expenses of providing the highest level of Z+ security will be borne by them.
As reported by Hindustan Times, Police have found out that the caller is from Mumbai and thus they are tracking him. A source close to the development revealed that special teams of the Bomb Detection and Disposal Squad (BDDS) are also expected to check for any suspicious objectives near the premises of Amitabh, Mukesh, and Dharmendra.

Reportedly, the caller also claimed that 25 people had arrived in Dadar, Mumbai, armed with weapons to carry out terror attacks in India.
In 2021, the Crime Intelligence Unit of the Mumbai Police had detained two people from Thane in connection with a hoax bomb scare at 3 railway stations and at Amitabh Bachchan's residence.