Boney Kapoor Comes For Daughter Janhvi Kapoor's Rescue; Asks Netizens To STOP Comparing Her With Sridevi: 'My Baby Has Just Started Her Journey'
Boney Kapoor, at the trailer launch of Mili appreciated his daughter Janhvi Kapoor and told not netizens to stop comparing her to her mother and late actress Sridevi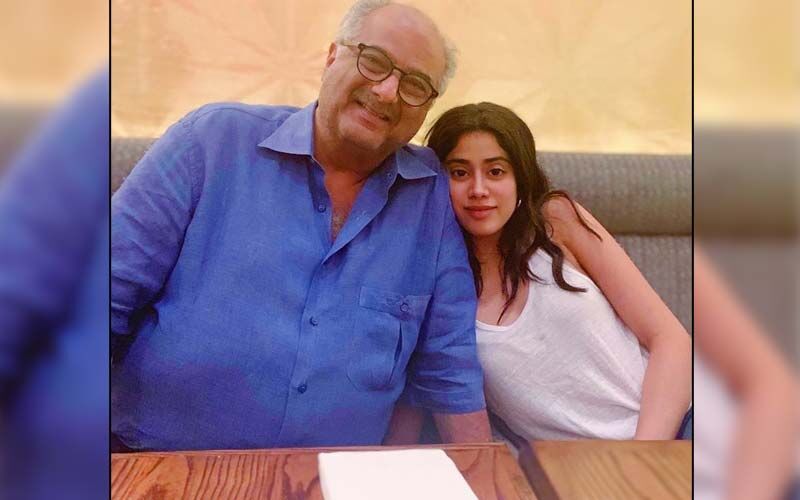 Janhvi Kapoor is one of the most talented young actresses in the industry. She has proven her acting prowess in every film since her debut with Dhadak. She is currently busy with her upcoming film Mili which is backed by her father Boney Kapoor. As a doting father, he came to his daughter's rescue when she was compared to her mother, the late actress Sridevi.
During the tailor launch of Mili, Boney Kapoor spoke in favor of his darling daughter Janhvi Kapoor when she was constantly compared to her mother and late actress Sridevi. He appreciated her daughter for playing every character and her understanding of acting.
He said, "Everyone has a different mechanism to understand their character and become part of it. That was one of the major USP of Sridevi, and Janhvi also picks up the character or rather gets into the character. She doesn't play the part, becomes the part and which is why you have seen the growth in the films that she has done so far."
He continued, "The audience in North India saw Sridevi after she had done almost 150-200 films in the South. She reached a particular level of understanding of what characters are. My baby has just started her journey, don't put her in comparison with any of the work of her mother."
Further, appreciating his wife Sridevi, Boney Kapoor asserted, "She also had a brilliant journey, she started as a child star but the North Indians saw her after she did more than 200 films in the South."
Meanwhile, with the launch of Mili's trailer, the 25-year young actress captivated everyone with her acting. Fans can not stop praising her. This film is an official Hindi remake of the 2019 Malayalam film, 'Helen'. Apart from Janhvi, the film also stars Sunny Kaushal and Manoj Pahwa in pivotal roles. The film is slated to release on November 4, 2022, theatrically.
Image Source: Instagram