Case Of Mistaken Identity: Calendar Girls' Ruhii Singh Is Not The Drunk Driving Accused Ruhi Shaileshkumar Singh
Bollywood actress Ruhii Singh, who has worked in films like Madhur Bhandarkar's Calendar Girls and Ishq Forever is furious, courtesy the Monday night ruckus caused at Bandra Linking road by TV starlet named Ruhi Singh, which lead to the case of mistaken identity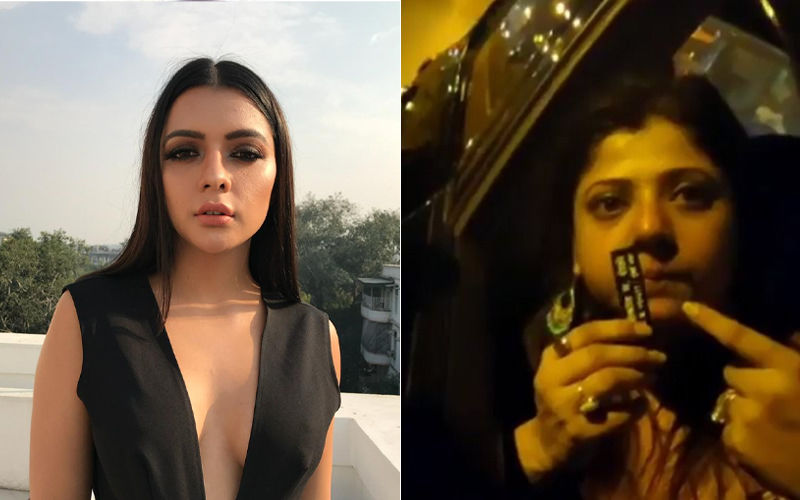 Ruhii broke into a fit when she found herself dragged into the fiasco, with her pictures being incorrectly used by several media outlets, including news channels like India TV, Zee News, News Nation and ABP. The actress in question is the TV starlet, whose full name is Ruhi Shaileshkumar Singh, involved in a case of drunk driving and assault.
Upset over this mistaken identity, the Calendar Girl and Ishq Forever actress has now spoken to Bombay Times and said, "I am extremely shocked and disappointed to see my pictures doing the rounds in the media in connection with this piece of news. It is irresponsible reporting by media to use my picture for this news story without any verification. This is damaging to my career and reputation."
Ruhii further added, "Though the video of the incident featuring the woman is already out, I have been inundated with calls inquiring about the accident. I have been busy clarifying to people that it wasn't me. The incident happened when I was peacefully sleeping at home." She also said, "My father had a panic attack after he learnt about my name being dragged into this controversy. I am angry and disappointed. No matter how hard I try to clarify, people will associate me with this incident for a long time."
Meanwhile, two FIRs have been filed against Ruhi Shaileshkumar Singh. The incident took place when Ruhi along with her friends, Rajesh and Rahul allegedly barged into KFC at Linking Road, Bandra. It was 2 am and the trio told the KFC staff that they wanted to use the washroom. KFC had shut and the staff did not allow them inside. The trio got very aggressive and the KFC staff called the police control room. They were in no mood to listen and kept arguing with the KFC staff, they got very angry during the course of the argument and just would not go away. When the police arrived, Ruhi, Rajesh and Rahul even beat up a cop. That was the first FIR. After few minutes, Ruhi accompanied by her friends drove off towards Santacruz. Before she reached her destination, she banged into a couple of cars. That's when the second FIR was registered.
Image Source:Instagram/
ruhisingh12,Instagram/
spotboye