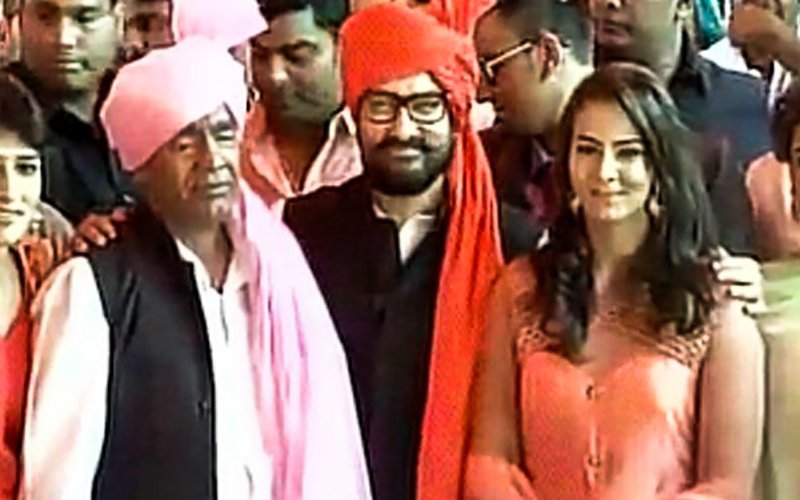 We all know that Aamir Khan was supposed to attend wrestler Mahavir Singh Phogat's daughter Geeta Phogat's wedding.

Well, he kept his word and attended the wedding in Haryana. Check out these pictures of Aamir Khan posing with the family: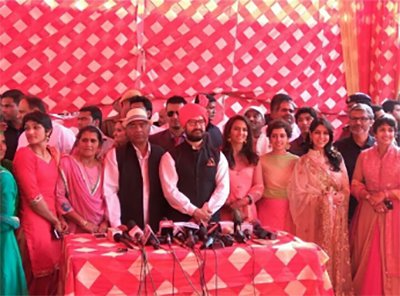 Image Source: instagram/_aamirkhan_

Geeta Phogat who is actually the first Indian woman wrestler to qualify for the Olympics, got married today in Balali village to another wrestler, Pawan Kumar. So, it's was quite imperative of her reel father, Aamir Khan to be a part of the festivities, which Aamir Khan did. He arrived at the wedding and was dressed in a traditional wear. Even Sakshi Tanwar, who plays Aamir's wife in the film, was present at the wedding.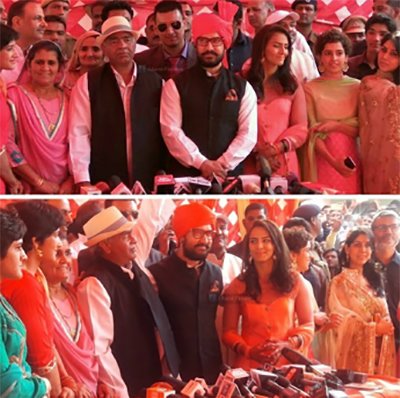 Image Source: instagram/aamirfandom

When asked about the demonetisation issue, and whether he had gifted cash at the wedding, Aamir answered, "I will not comment on this matter. As far as cash for the wedding is concerned, I had no issues. All my cash is in the bank and payments were made in cheque."

Dangal focuses on a father-daughter relationship. It will show Aamir Khan training his two daughters Geeta and Babita in wrestling, who go on to become national champions and even Olympics athletes later. The film is slated to release on December 23.


Thumbnail Image Source: instagram/dangal2016