CBI For Sushant Singh Rajput: SC Approves CBI Probe; Shweta Singh Kirti, Ankita Lokhande, Kangana Ranaut Rejoice
Supreme Court verdict on Sushant Singh Rajput death case is out! It's CBI for SSR. Late actor's ster Shweta Singh Kirti, former ladylove Ankita Lokhande and others laud the SC verdict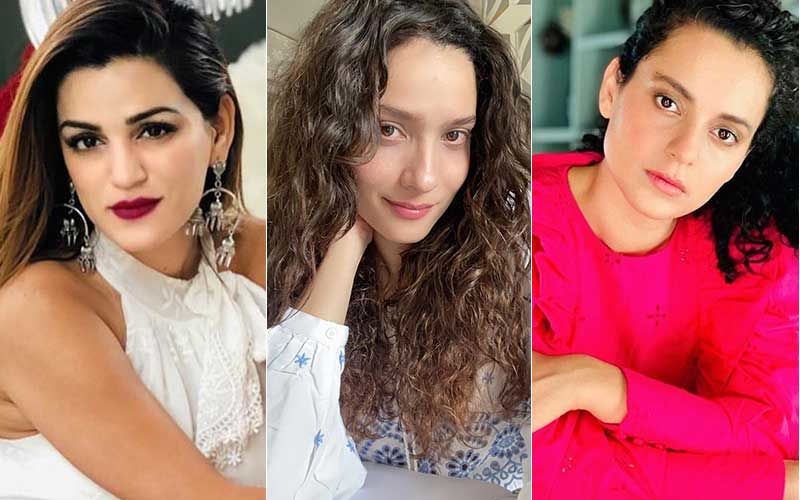 After almost over 2 months, today the Supreme Court declared that the Central Bureau of Investigation (CBI) will take over the Sushant Singh Rajput death probe. The SC gave its verdict and asked the Mumbai police to co-operate with the CBI officials. As the Supreme Court announced its verdict in Rhea Chakraborty's plea seeking transfer of case from Bihar to Mumbai, approving a CBI probe in Sushant Singh Rajput's death case, sister Shweta Singh Kirti, former ladylove Ankita Lokhande and others laud the SC verdict. Check it out!
On Twitter, Sushant's sister Shweta Singh Kirti took to her social media to share her happiness over the judgement of the Supreme Court. She tweeted, "There we go!! Finally!! CBI for SSR!! #CBITakesOver."
In another tweet, Shweta Singh Kirti thanked God for hearing the prayers of everyone seeking justice for her late brother Sushant Singh Rajput. She tweeted, "Thank you God! You have answered our prayers!! But it is just the beginning... the first step towards the truth! Full faith on CBI!! #Victoryoffaith #GlobalPrayersForSSR #Wearefamily #CBITakesOver."
Meanwhile, Ankita Lokhande and Kangana Ranaut also tweeted lauding the SC verdict.
Humanity wins, congratulations to each one of SSR warriors, first time I felt such strong force of collective consciousness, AMAZING 👏👏👏#CBITakesOver

— Kangana Ranaut (@KanganaTeam) August 19, 2020
The Supreme Court declared its verdict on the petition filed by Rhea Chakraborty, seeking transfer of Sushant Singh Rajput's case from Bihar to Mumbai. This happened after SSR's father KK Singh lodged an FIR in Patna against Rhea and five others accusing them of abetment of suicide.
Image source: Instagram/ Ankita Lokhande, Shweta Singh Kirti, Kangana Ranaut team, APH Images