CBI For Sushant Singh Rajput: Sooraj Pancholi Says 'Truth Always Wins, Unfortunately Liars Get Their Turn First'
After Supreme Court announced the verdict on CBI probe for Sushant Singh Rajput's suicide case, Sooraj Pancholi, with folded hands, said that truth always wins despite liars getting their turn first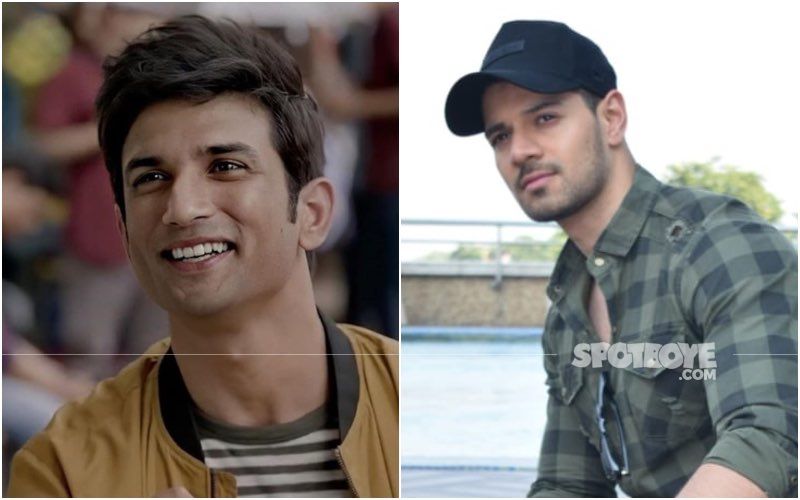 Today, Wednesday 19th August is a day of happiness for all the Sushant Singh Rajput fans and family, who diligently fought for his justice and demanded CBI investigation on social media, as the Supreme Court announced that CBI will officially take over the late actor's case. As soon as the verdict was announced, Sushant's sister Shweta Singh Kirti, former ladylove Ankita Lokhande and actress Kangana Ranaut and many others hailed the decision. Even celebrities like Akshay Kumar, Anupam Kher, Nana Patekar, Hansal Mehta, Kriti Sanon, his friend Sandip Ssingh and others lauded the verdict. Reacting on the same, now Sooraj Pancholi took to his Instagram stories and shared a post on SSR.
Sooraj Pancholi, with folded hands emoticon, shared a post which read 'truth always wins' in bold letters while below it, another text read, "Unfortunately... liars get their turns first" For those who are unaware about it, even Sooraj's name was dragged into Sushant's suicide case, seeing that, the Hero actor said that people targeting him may drive him to suicide.
"And these people who are talking about me should have some sense and should have some kind of humanity. Because yeh fair nahi hai. They are destroying my life. I don't know whether Sushant committed suicide or not. I don't know. But these people will definitely drive me to commit suicide. I would like to say that," said Mr Pancholi to India Today.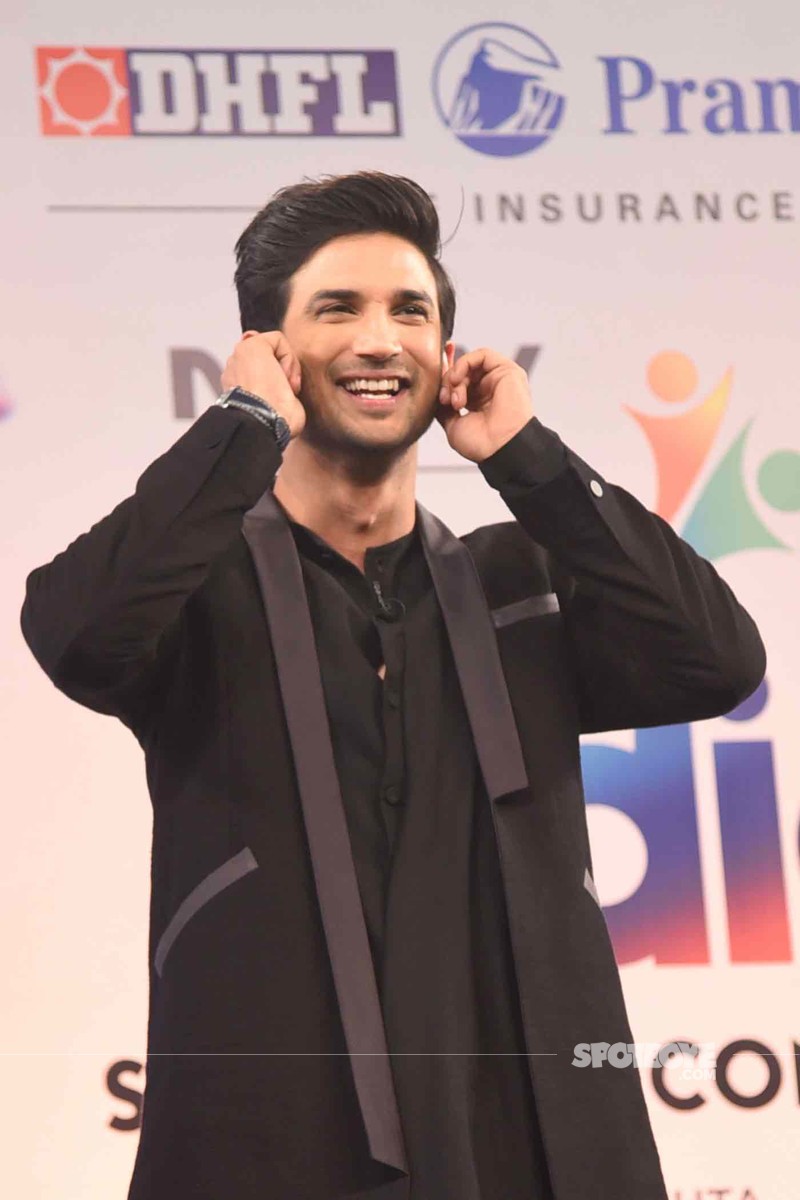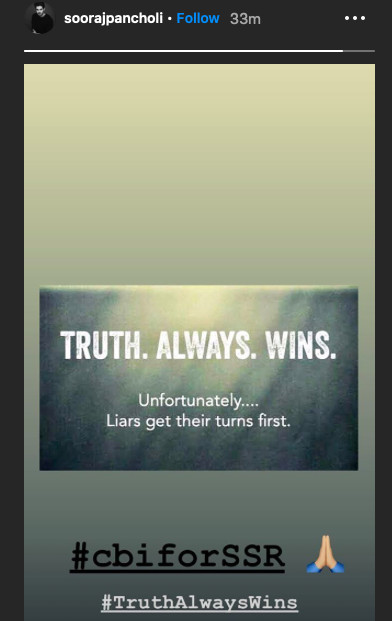 Image source: Instagram/ sushantsinghrajput4747/ APH