CCTV Footgae Of Naseeruddin Shah's Daughter Heeba Shah Caught In A Physical Brawl With 2 Veterinary Clinic Workers – Video
Heeba Shah who is the daughter of a famous actor Naseeruddin Shah is been accused of allegedly assaulting two female workers in a veterinary clinic. A police complaint has been lodged against Heeba under section IPC 323, 504 and 506. A video of the same has also been released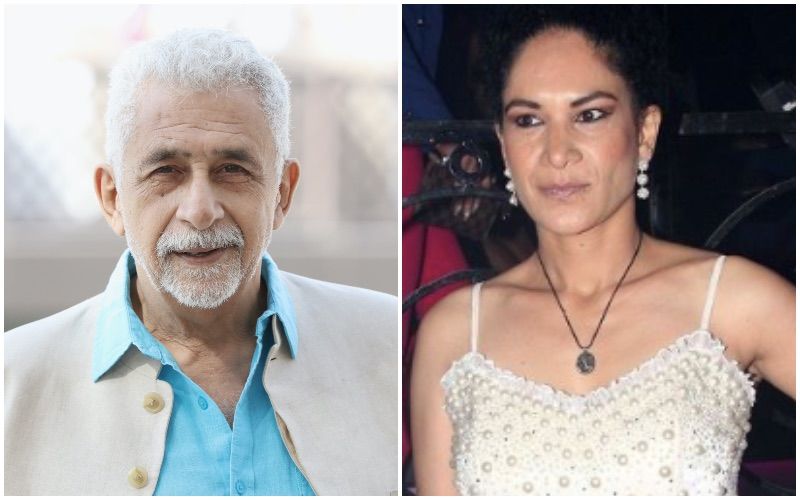 The Versova based veterinary clinic accusing Heeba Shah who is the daughter of a famous actor Naseeruddin Shah for allegedly assaulting their two female workers in their clinic on January 16. The entire incident was captured in the CCTV footage of the clinic which is submitted to the Versova police. However, in this matter, Versova police registered the non-cognizable offense against Heeba Shah for assaulting two females and investigating the matter further.
The NC registered by the Feline foundation who is running a Veterinary clinic at Versova. Police said the actress Heeba Shah visited the clinic with her friend's two cats for sterilization with an appointment. On January 16, Supriya Sharma who is a friend of actress Heeba Shah from Wild Wood park building in Versova booked slots for two cats for sterilization facility at Veterinary clinic. For some reason, Supriya couldn't come to admit the cats on her own so her friend Heeba Shah from the same building did the needful. We even got a video of the same, check out below:
On January 16 at 2.50 pm, Heeba walked into a community veterinary clinic with two cats for sterilization. The clinic caretaker asked her to wait for 5 mins as the surgery was ongoing in the clinic. After 2-3 minutes of waiting at the clinic as per the CCTV footage, she aggressively told the staff members, "Don't you know who I am? How can you have me wait for so long outside without any assistance and how can no one help me in getting my cat cage out of the rickshaw on arrival at your clinic. On asked to sign the 'Consent Forms' for the surgery, before we admit her cats into our facility, she got extremely abusive about the system and the place."
When a senior staff member asked her to leave the premises with her cats after she verbally abusing us for no reason during she slapped and assaulted our two female staff members. The physical abuse was harsh, extremely violent and disturbing to say the least. The Versova police registered the NC under section IPC 323, 504 and 506 on January 17.
Image source: starsunfold/ IMDB