Chehre Actress Krystle D'souza On Co-star Rhea Chakraborty: 'I Was Feeling Bad For Rhea As It Is A Big Film For Her As Well'-EXCLUSIVE
As Amitabh Bachchan and Emraan Hashmi-starrer Chehre releases in theatres today, debutante Krystle D'souza talks about co-star Rhea Chakraborty and if she thinks the controversies around the film would affect its performance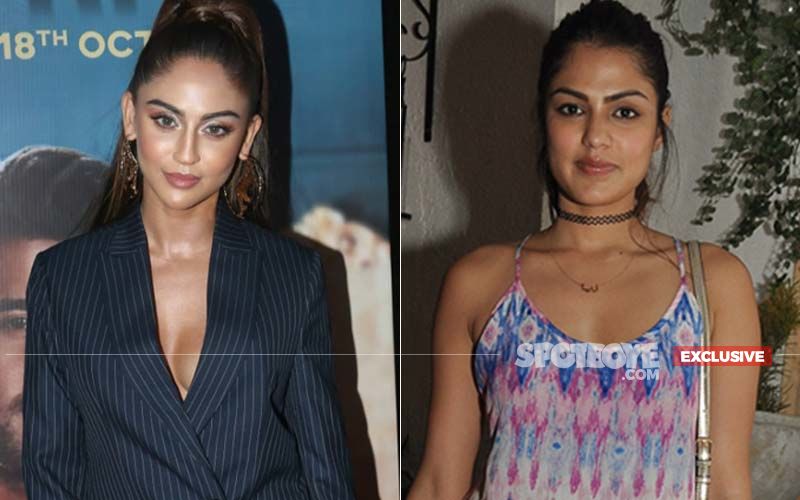 After a long wait of over a year, theatres across most of India finally witnessed a big film release last week with Akshay Kumar's Bell Bottom. Taking that momentum ahead, today Rumy Jaffery-directed Chehre also released in theatres. The film features Amitabh Bachchan and Emraan Hashmi in the lead along with an ensemble cast consisting Krystle D'souza, Annu Kapoor, Siddhant Chaturvedi, Rhea Chakraborty and Raghubir Yadav.
The film has had a tumultuous journey of its own as first its release was pushed multiple times due to the COVID-19 pandemic. Then, one of its actors, Rhea, got involved in the Sushant Singh Rajput death case last year, that kind of marred the film into a lot of controversy.
There were several speculations before the film's poster and trailer release if the actress would be a part of them, but the film's director Rumy and producer Anand Pandit, always stood by the actress.
Chehre marks Krystle's entry into Bollywood. Ask her if she is even a bit afraid that the controversies surrounding the film might overshadow the performance of the film and she responds, "Honestly, we had shot the film long before, so the performance of anyone wasn't affected, but you wonder why these things are happening. More than anything else, I was feeling bad for Rhea as it is a big film for her as well. So, it felt unfair for her. We have a judicial system that can take care of such cases and that's what the film is also about, that it's the work of a judicial system to look into matters and why must others intervene in that. So, no, I didn't feel it would hamper anyone's performance. I just hope that when people see the film, they look at everyone's individual performance and appreciate them."
Image source: SpotboyE archives, Instagram/krystledsouza