Chehre Debutante Krystle D'Souza On Switching From TV To Films: 'I Have Been Rejected At The Final Stages Since Makers Would Rather Cast A Fresh Face Than A TV Star'-EXCLUSIVE
Krystle D'souza, who makes her big screen debut this Friday with Amitabh Bachchan and Emraan Hashmi's Chehre, talks about the challenges of making a switch from TV to films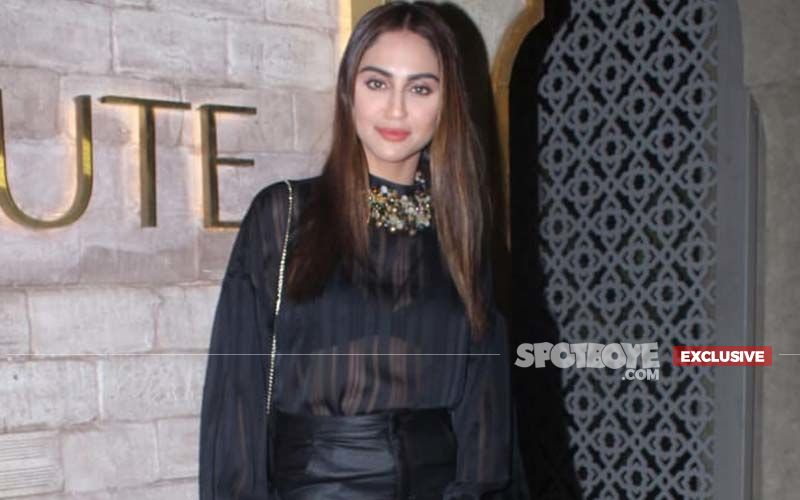 In the past, several TV actors in our industry have tried to make a switch to films. Many of them have been successful in doing so, like Shah Rukh Khan, Vidya Balan, Sushant Singh Rajput, Amit Sadh and Ayushmann Khurrana. But most of them haven't been able to face the same fortune.
This Friday, Krystle D'souza is attempting to join the former list as she makes her big screen debut with Amitabh Bachchan and Emraan Hashmi in Rumy Jafry's Chehre. The actress is really excited to be getting a theatrical debut as she shares that she really didn't want the film to come on OTT as it's made for theatres.
But ask her how it has been for her to make the switch from TV to films while tackling film people's bias against TV actors and she shares, "Thankfully I am blessed with such an amazing team that consists of Rumi sir and Anand Pandit ji, who didn't have that pre-conceived notion in their mind that TV actors are over-exposed, which other filmmakers do have. They saw my audition; they liked my craft as an actor and cast me in the film. That is something I will always keep in my heart as talent and hard work eventually pays off. No one should feel discouraged from making a switch as if you keep working hard, it will happen."
Krystle insists that the journey to reach there is really difficult. "I have been rejected a lot of times, even at the final stage since the makers would rather take a fresh face than a TV star as they consider it over-exposed. But what I don't understand is why these people do not realise that TV actors are really hard working, experienced and they also bring their own fan-following. If the masses won't connect to them then whom would they connect to. I feel like it's only a plus point to have people from different mediums come together. And even film actors come on TV to promote their films, so how can you call this the small screen," she smiles.
Image source: SpotboyE archives, Instagram/krystledsouza