Chunky Panday On Having 3 Celebrities At Home Now With Ananya Panday And Bhavana Pandey: 'My House Is Like A Comedy Show'- EXCLUSIVE
Chunky Panday shares how the discussions and atmosphere at home have changed since his daughter Ananya Panday and wife Bhavana Pandey also became celebrities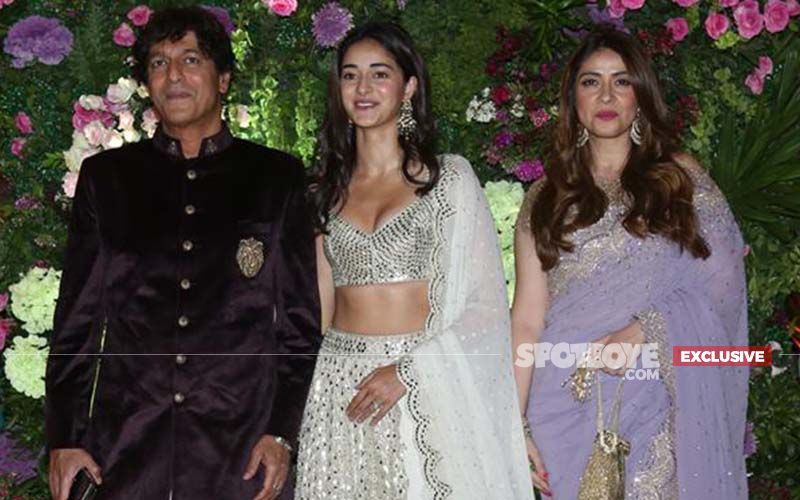 Up until almost two years ago, Chunky Panday was the sole actor in the Panday household, but in the last two years, his daughter Ananya Panday made an impressive debut in Student of The Year 2 opposite Tiger Shroff and fellow debutante Tara Sutaria and went on to make a name for herself with three films to her credit and multiple in pipeline. Even Chunky's wife Bhavana Pandey became a reality star with Netflix's The Fabulous Lives Of Bollywood Wives.
The actor goes on to state like a proud father how happy he is with Ananya's journey. "I am happy for her as she is doing well, but she doesn't discuss her work with me much. Occasionally, she would come and ask me if I like the script or ask my opinion on it. But that happens rarely as she is quite sure of what she wants to do. I also don't interfere or sermonise much because I want her to be her, I don't want her to be another Chunky. I don't want to influence her as I am old school anyways. She will make her own mistakes and learn from them as we all do. She is going to have her own story," he insists.
ALSO READ: Did You Know Ananya Panday Wanted To Take THIS Profession Before Becoming An Actress? Her Dad Chunky Panday Spills The Beans-EXCLUSIVE
Chunky gave a glimpse of his house to the whole world with Bhavana's show, and he goes on to shed light on it further. "If you come to our house, I have about 10-12 cameras set up here. My house is like a comedy show. We are always laughing and we have decided that we will have serious discussions or arguments only once or twice a week and will keep just 10 minutes aside for that. Otherwise, we keep making digs at each other, laughing and joking all the time. That is the atmosphere at the house and we like to keep it that way. It keeps us all very happy," he gushes.
Image Source: Instagram/chunkypanday, spotboye archives