Fashion is something that evolves and keeps changing with time. No one knows what the shelf life of a trend will be. It can last a few years or even a few weeks. But every era has their own signature looks that sets them apart.
The '90s Bollywood fashion was something that was really out-of-the box and even bizarre at times. We have seen photoshoot images of Govinda and Juhi Chawla from that time, wrapped in cellophane paper and aluminium foil, or Rekha and Kajol sharing the same sweater. Even in the films of those times, actors like Govinda used to wear bright coloured pants that might seem bizarre and weird now or something that only Ranveer Singh can pull off, but at that time they were the fashion.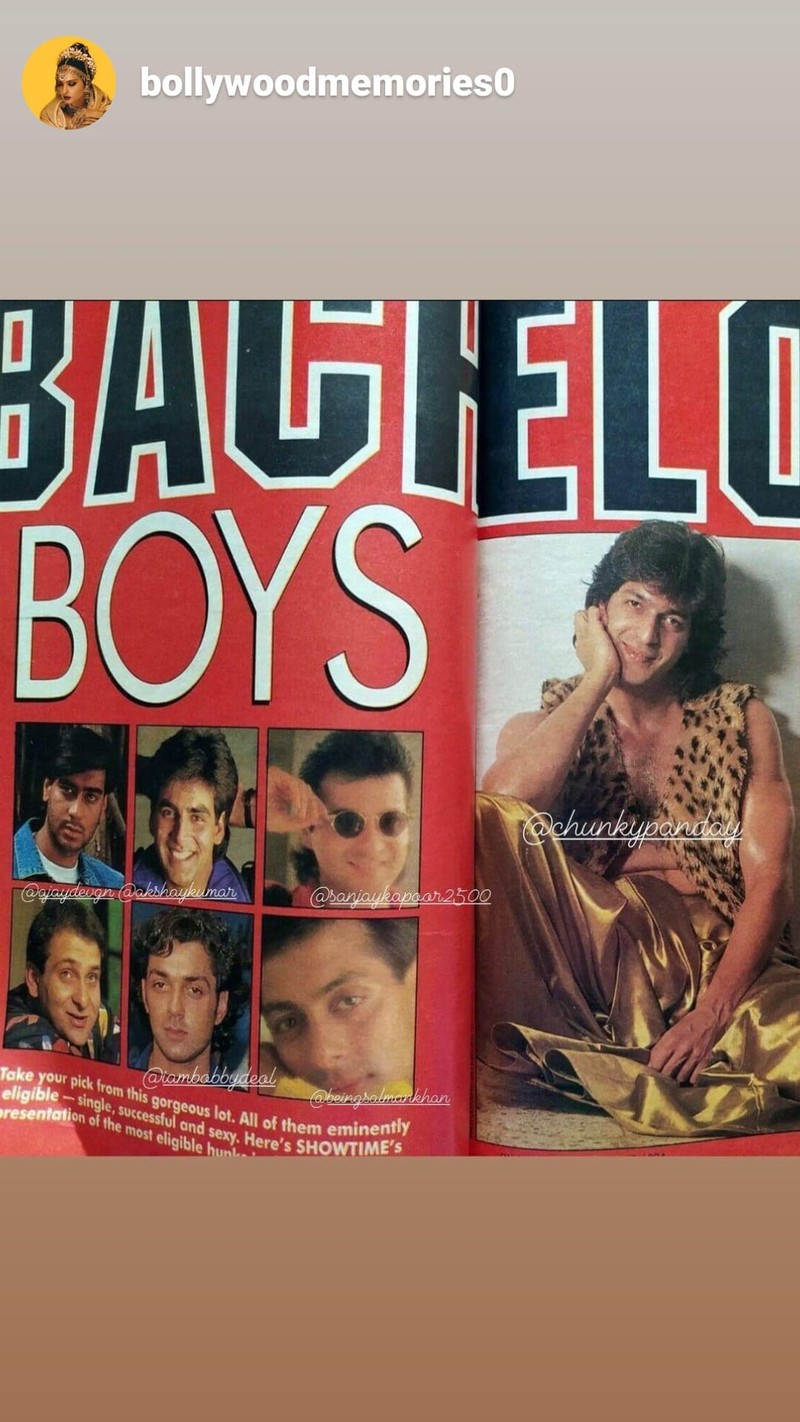 On similar lines, last Thursday, Chunky Panday shared a picture on Instagram put up by a Bollywood account from one of his '90s photoshoots, titled Bachelor Boys. In that picture, Chunky is seen wearing a leopard print fur vest with a golden satin cloth on the lower half of his body.
Ask Chunky how he feels when he looks at these throwback pictures and his old fashion sense, and he laughs saying, "I feel like even if Ranveer Singh looks at these photos, he will be shocked. I used to wear such crazy clothes only, but then I got married and my dressing sense improved. I still love clothes and it's my passion. I love my clothes and I love wearing nice and bright colours as they add to my personality," he insists.
Meanwhile, Chunky was recently seen in the anthology film Shuruat Ka Twist, where he plays a has-been music director. The film is showcased as a part of The Voot Select Film Fest.
Image source: SpotboyE archives, Instagram/bollywoodmemories0