Cobrapost Sting Operation Exposes Bollywood: Sunny Leone, Sonu Sood, Vivek Oberoi Among Many Were Ready To Promote Political Parties For Money
This morning has turned out to be quite a shocker for Bollywood as many names have been exposed by the famous Cobrapost in the recent sting operation, where the website's reporters roped in actors secretly to endorse political parties on social media in return of cash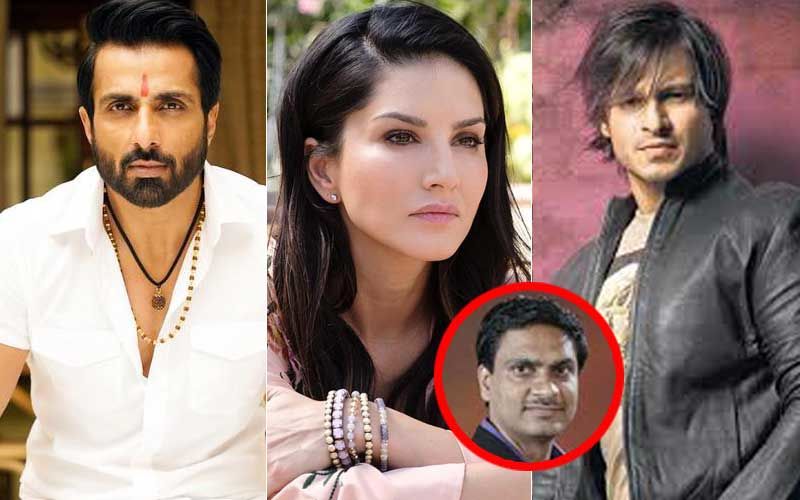 A recent sting operation conducted by the famous Cobrapost has sent shockwaves across the industry and those who follow Bollywood and Politics religiously. The investigative website has exposed quite a few names from Bollywood who were ready to promote any political party in exchange of money.
A few names which the website has reported are Vivek Oberoi, Sunny Leone, Sonu Sood, Kailash Kher, Mika Singh, Shakti Kapoor, Rohit Roy among many- these celebs were ready to post favourable messages on their social media handles like Instagram, Facebook- endorsing the Central Government, BJP, and other political parties. The messages were to be shared over a period of eight months in the run-up to the general elections.

Here is the list of money quoted by these celebrities in return of the favour:
Vivek Oberoi- Rs 80 lakh per month, 85 percent in cash
Sonu Sood- Rs 2.5 crore per month, 60-80 percent in cash
Sunny Leone- Rs 75 lakh per month, 90 percent in cash
Shakti Kapoor- Rs 75 lakh per month, 90 percent in cash
Cobrapost has further alleged that "nearly three dozen" Bollywood stars were willing to secretly promote political parties on social media in exchange for cash. According to a report in Mid-day, the operation was dubbed as Operation Karaoke. The videos from this sting operation were made public and it had reporters reach out to various celebrities, posing as managers from a fictitious PR agency.
Talking to mid-day, Cobrapost editor Aniruddha Bahal said that the idea germinated early last year: "The reporters came up with the idea as they were listening to a lot of anecdotal evidence regarding this phenomenon."
ALSO READ: STUNNER OR BUMMER: Aishwarya Rai Bachchan, Surveen Chawla, Sara Ali Khan, Anushka Sharma Or Tanishaa Mukerji?
Question him why they didn't put A-list stars under the scanner, he told the tabloid, "We met them mostly through agents who had briefed actors beforehand. So we went where the agents took us. We weren't targeting anybody. The fees were fixed and nearly all of them agreed to a black money arrangement. Many of them wanted money in advance before meeting."
He further informed that actors like Vidya Balan, Arshad Warsi, Saumya Tandon and Raza Murad turned the offer down.
Reacting to the news, Sunny Leone tweeted, "I am not campaigning for any political party, unlike the news that's circulated talking about me doing so...In regards to discussion with anyone, being a free citizen I am entitled to do so as I am approached weekly for many different agendas by many different people. We engage and listen to everyone. If I choose to promote anything political, I would choose things I only believe in. As of now, I have not posted or expressed any political viewpoint as can be seen on my social media. (sic)."
Meanwhile, Sonu Sood said, "What was discussed has been wrongly reproduced and projected. This is a clear case of sabotage... In the video too, I had stated that I won't demean any party or promote anything which is not right or not true. (sic)"



Images Source: instagram/sunnyleone/sonu_sood,bollyquick.blogspot.com,aniruddhabahal.com