Shanaya Kapoor Turns AD For Janhvi Kapoor's Gunjan Saxena Biopic
Looks like it's time another Kapoor makes a name in the industry. After the news that Shanaya is all set to turn an assistant director, now the latest update is that she will be working on cousin Janhvi Kapoor's upcoming film, the Gunjan Saxena biopic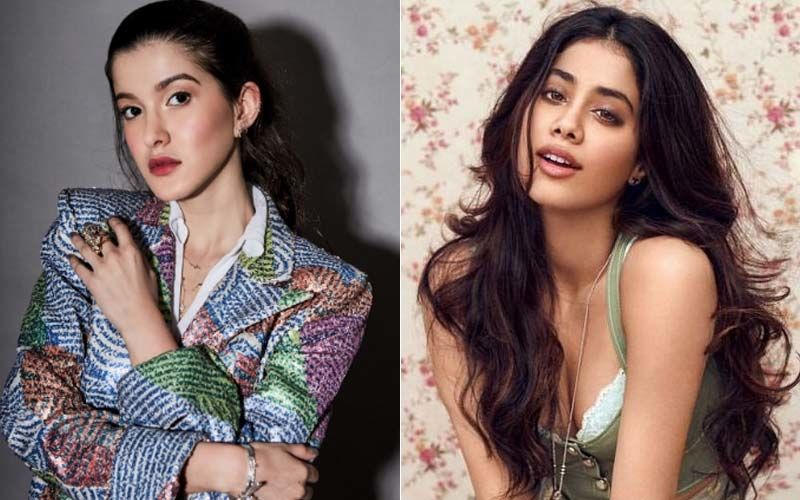 A few days back, Sanjay Kapoor and wife Maheep Kapoor wished their darling daughter Shanaya Kapoor luck on social media. While Sanjay didn't divulge into details, Maheep dropped a hint of what her princess was up to. Her post had a hashtag saying #AssistantDirectorsLife. In no time Internet was buzzing with the news of Shanaya assisting someone in a film.
And now, according to a report in Mumbai Mirror, Kapoor girl has turned assistant director in
cousin Janhvi Kapoor's next, the Gunjan Saxena biopic.
The team is currently shooting in Lucknow and just as Maheep Kapoor's post stated, Shanaya too has joined the crew in the city. The report further states that not only behind the cameras, Shanaya will be seen on silver screen, next year, but before that her parents want her to experience the life behind the lens.
A source tells Mirror, "The team will be shooting in Lucknow for the next two weeks before moving to other locations. While Shanaya has made up her mind about being an actress, her parents wanted her to experience life behind the scenes first. She had been making regular rounds of Karan Johar's Andheri office to work on the project."
On Sunday, Sanjay Kapoor had shared a picture of Shanaya, captioning it, "All the best Shanaya #newbeginnings #newjourney," while Maheep shared an old picture of Shanaya and wrote, "My baby's gone to Lucknow for 2 weeks #MissYouAlready #AssistantDirectorsLife #LoveYou @shanayakapoor02 #ProudMama"
Image Source: theplace2.ru,boldsky