Coronavirus Lockdown: After BMC Seals Their Gym, Shahid Kapoor's Wife Mira Rajput Becomes A Teacher For Misha
Shahid Kapoor's wife Mira Rajput recently took to her Instagram account and shared a picture on her story while letting us know that she has become a teacher for Misha during coronavirus lockdown. This is how the star wife is teaching her spellings and this moment took us back to our childhood days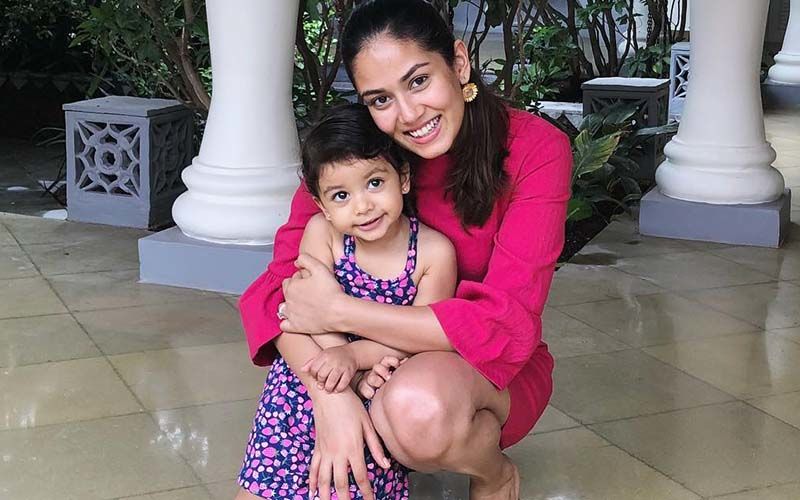 For the last month and a half, coronavirus is the only thing that people have been talking about and due to this deadly virus, a lot of lives are at stake. For prevention from the virus, many have also self-isolated themselves from the world and have locked themselves in their home. Bollywood celebs like Saif Ali Khan, Kareena Kapoor Khan, Arjun Kapoor, Katrina Kaif, Deepika Padukone, Alia Bhatt, Janhvi Kapoor, Khushi Kapoor, Malaika Arora, to name a few, have already taken the initiative. Apart from these mentioned names, Shahid Kapoor and Mira Rajput have also followed suit and locked themselves.
Only yesterday, after BMC, sealed their gym, Mira started working out at home. However, other than maintaining her physical health, she is also taking her time out for her daughter Misha Kapoor. Like a doting mother, she has now turned into a teacher for her little daughter Misha. Mira Rajput recently took to her Instagram account and shared a picture on her story while letting us know that she has become a teacher for Misha during Coronavirus lockdown.
This is how the star wife is teaching her spellings and this moment took us back to our childhood days. Mira Rajput took to her Instagram stories and posted a picture of her daughter, Misha Kapoor's notebook. In the picture, we can see Mira teaching her little daughter spellings with 'AT' word in it. On the left side of the picture, we see Mira's handwriting and on the other side, it is Misha's handwriting where she has written words like 'cat, sat, rat, fat' and many more.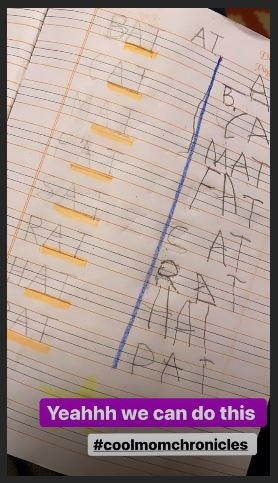 Image source: Instagram/ mira.kapoor