Coronavirus Lockdown: Nagpur Police Gives Social Distancing A Chennai Express Twist Feat Shah Rukh Khan And Deepika Padukone
How to deliver social distancing message Bollywood style? Nagpur Police have given a Chennai Express twist to their social distancing twitter post. Don't miss this!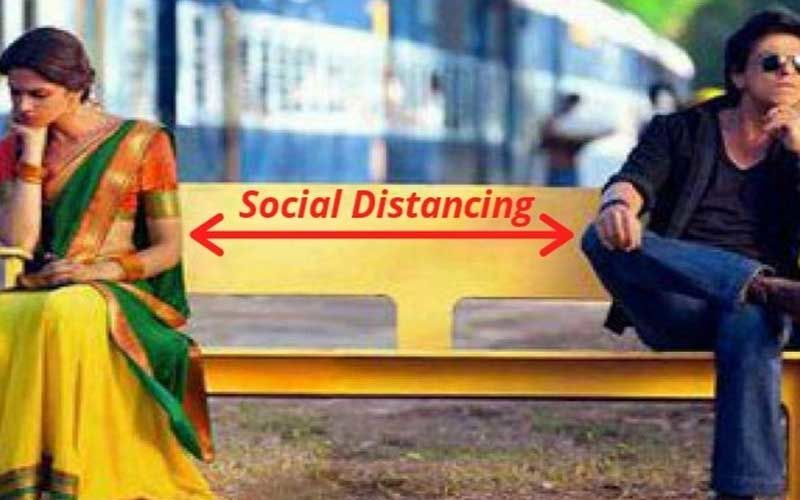 Due to the unfortunate outbreak of Coronavirus, people are forced to stay indoors and maintain social distancing. People across the globe have been advised to wash their hands frequently, practice social distancing, and avoid unnecessary venturing out of the house. Be it the Government of India or Police across the nation, they are leaving no stone unturned to tell the citizens to not venture out and maintain a safe distance.
Now, to create awareness in Bollywood style, Nagpur Police have given a Chennai Express twist to the social distancing message. Taking to social media, Nagpur Police dropped a still of Deepika Padukone and Shah Rukh Khan from their film Chennai Express. Sitting on a bench, the lead actors are seen maintaining a safe distance. Captioning the meme, Nagpur Police wrote, "Don't underestimate the power of Social Distancing! #NagpurPolice"
Police across the nation are seeing coming up with creative ideas to create awareness during this health crisis. Every other day, we come across a few videos and pictures of Police doing their best to stop citizens from venturing out. We recently saw, a few Police officers wearing a Coronavirus helmet and grabbing a boy on the bike. In another video, we saw Police welcoming the lockdown rule-breakers with Arti ki thali.
Meanwhile, COVID-19 is rapidly growing in India. The total number of cases across the globe has crossed 1.2 million, while 70,000 deaths have been reported so far. In India, over 4,200 cases have been reported and the death toll has crossed 109, so far.
Images Source: twitter/NagpurPolice