Coronavirus Lockdown: Sonam Kapoor's Sister Rhea Thinks Masaba Gupta And She Will Come Out Like Cher And Elton John After Quarantine
Sonam Kapoor's sister Rhea Kapoor shared a photo of Cher and Elton John on the Instagram story, saying that she and Masaba Gupta will come out like them after the quarantine period is over. Well, we are definitely waiting for that picture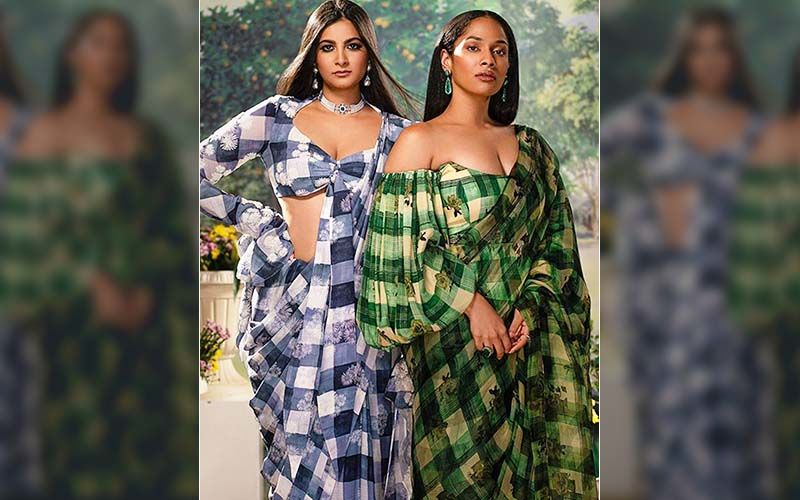 Masaba Gupta and Sonam Kapoor's sister Rhea Kapoor are two prolific fashion designers in the fashion industry. Other than having the same occupation, the two are quite fond of each other as they are besties in the tinsel down. In fact, Rhea and Masaba have also come together for an exclusive limited, called, The Chronicles Of Femininity – a collection for redefining and rebranding the concept of Femininity for the modern woman. However, as they are practising social distancing due to the novel Coronavirus outbreak, the friends are not able to meet each other. But Anil Kapoor's daughter Rhea has a plan on what to do on the day when she and Masaba come out from the quarantine time.
We are sure you all must be thinking of them going on a trip or maybe even hang out with each other but no, that is not the case. Rhea wants to be all dressy and decked up while she bids adieu to quarantine. Just recently, Sonam Kapoor's sister shared a photo of Cher and Elton John from their younger days on the Instagram story, saying that she and Masaba Gupta will come out like them after the quarantine period is over.
Remember that famous picture of Cher dressed in a silver cut-out dress while Elton John dressed in a mustard yellow satin suit, looking all sway. Well, we are definitely waiting for that picture to come out.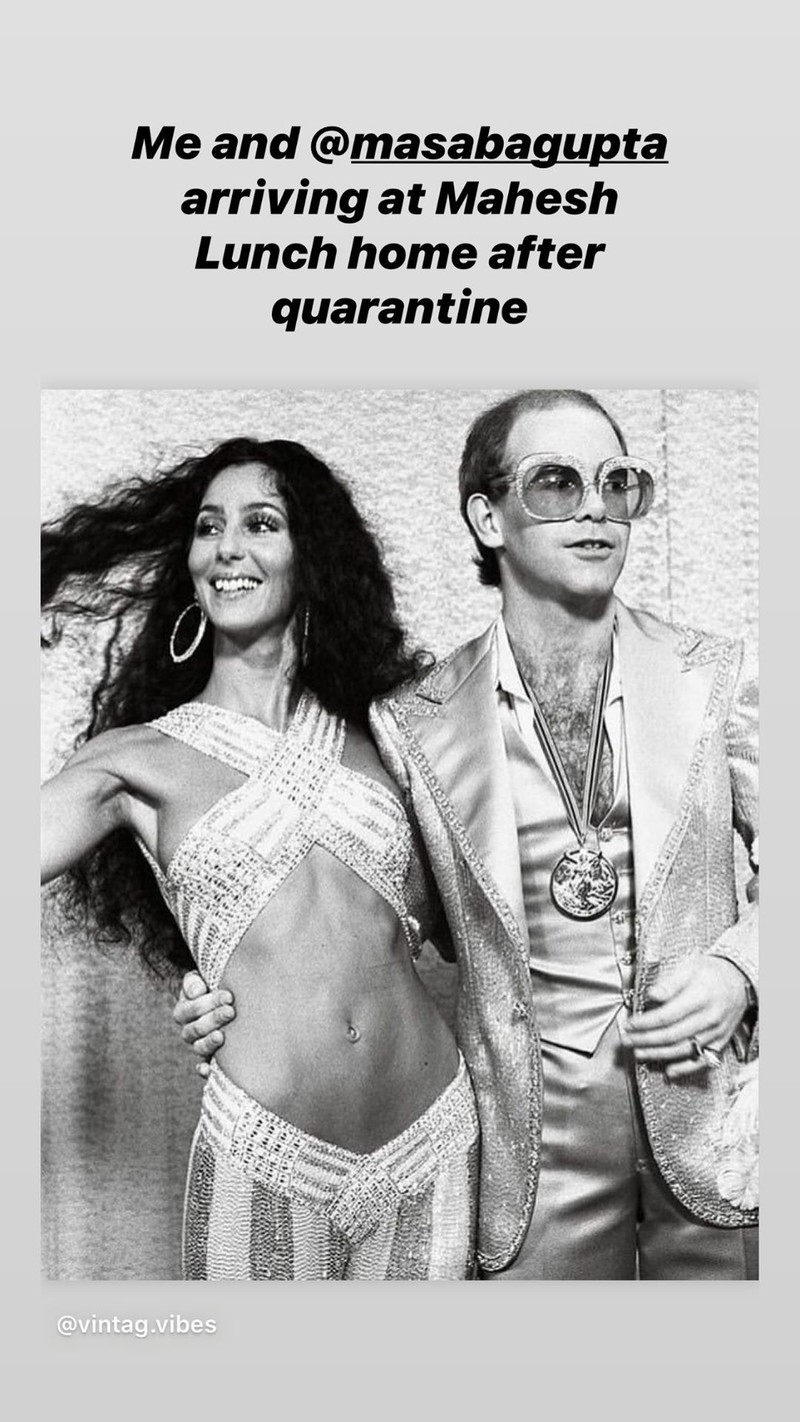 Responding on the same and taking to the Instagram page, the handle shared a video of these two ladies in conversation with the interviewer and slammed them while also clearing the air. The page mentioned in their post of never commenting on anybody's body, the surgery they undergo to look eye-pleasing, etc., rather they only speak about fashion. ALSO READ:
Diet Sabya Gives It Back To Masaba Gupta And Rhea Kapoor For False Accusations; Read On
Image source: Instagram/ masabagupta