Dabangg 3: After A Demand For A Halt, Hindu Janajagruti Samiti Demands Cancellation Of Film's Censor Certificate
Salman Khan starrer Dabangg 3 has got into religious trouble. After the song, Hud Hud Dabangg was released, Hindu Janajagruti Samiti claims that the song has hurt their religious sentiments and has now demanded that the censor certificate of the film be cancelled.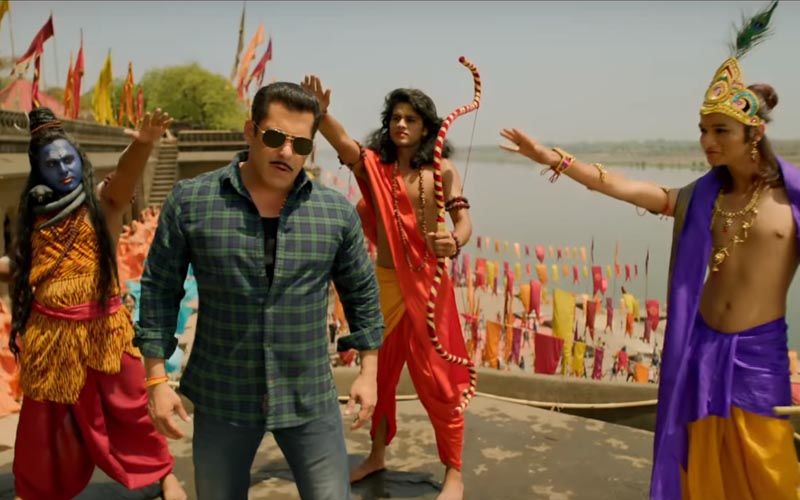 Who knew that one song will cost the makers of Dabangg 3 so much trouble. After the song, Hud Hud Dabangg from Salman Khan and Sonakshi Sinha starrer was released, it ended up facing the wrath of a certain section of people and they are known as Hindu Janajagruti Samiti. Well, for the uninitiated, the song which features Salman as Robinhood Pandey is seen dancing with a bunch of sadhus in the background who can be seen jamming with electric guitars and hip-hopping around in the background. Also, in the song, Lord Krishna, Lord Ram and Lord Shiva are shown blessing the actor which did not go down well with the NGO group.
Since sages are considered to be at a higher position in the Hindu Dharam, it certainly did hurt many sentiments. Earlier, a Bengaluru-based NGO, Hindu Janajagruti Samiti first demanded a halt on the censor certification but now they have demanded a cancellation on the censor certification. According to the Times Now report, it is stated that the Hindu group wrote a letter to the Central Board of Film Certification's (CBFC) Bengaluru office and requested them to cancel the Censor certificate to Dabangg 3 as it has insulted the Hindu Dharma.
The portal quoted the letter which stated, "If the movie happens to be on the lines of what we saw in the trailer, it is an extremely shocking depiction of the Hindu deities and sadhus and also goes at great lengths to humiliate and poke fun at the basic foundations of Sanatan Dharma (Hinduism). We feel that this movie is likely to hurt the sentiments of Hindus from various spiritual paths."
As the matter is going out of hands, we wonder what Salman Khan has to say about this issue.
Image source: YouTube/ skf