Deepika Padukone Attempts A 'Bhidu'; Ranveer Singh's Response Will Leave You ROFL
Ranveer Singh's comments on Deepika Padukone's posts are too cute to miss. The lovebirds are time and again seen posting comments on each other's Instagram timeline. Here's the latest example of their cute social media exchange...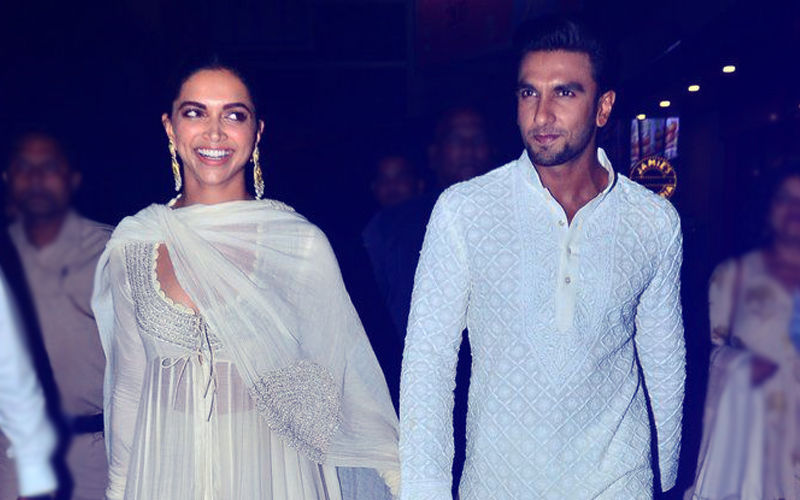 As Ranveer Singh and Deepika Padukone's wedding date draws closer, the two continue to give their fans a sneak peek into their kind of love with cute and funny comments on each other's social media posts. Here's the latest one and it's simply hilarious!

Deepika Padukone posted a video of her saying Hindi slangs and explaining what it means. She was supposed to say the word Bhidu.
Deepika captioned the video as: "lesson 2/hindi slang/#epicfail (sic)."

Well, epic fail or not, boyfriend Ranveer had a hilarious take on Deepika's video.

Now, we all know Jackie Shroff is known as Bhidu in Bollywood. So Ranveer commented, "HAHAHAHAHAHA! If @apnabhidu says you got it right, then you got it right! kya boltai bhiduuu (sic)."

Now, isn't that funny!

This isn't the first time Deepika has tried her hand at the Hindi slang. Last week as well, she tried the word Jhakaas.
Deepika captioned that post as: "my attempt at hindi slang!What a Messss!!@vanityfair (sic)."

Sure enough, then as well, Ranveer had a funny take on the video. He wrote, "Hahahahahhahaha jhakaaaaaaaaas !!!! It's an emotion !!!! (sic)."

Deepika and Ranveer are set to get hitched on November 10.

While the wedding is said to take place in Bengaluru, a reception is likely to take place in Mumbai soon after. Deepika has been seen shopping with her family time and again in Bengaluru for the wedding. Ranveer has bought an apartment in the same building as his parents in Bandra.
Image Source: instagram/ranveerfans