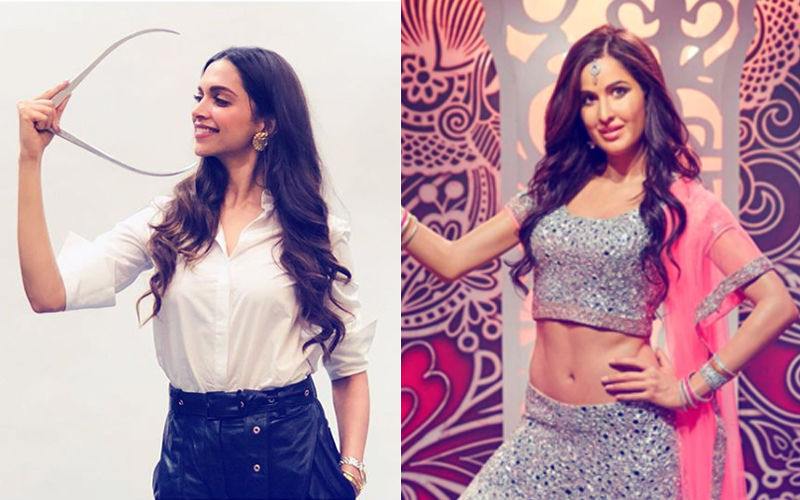 Deepika Padukone is all set to get immortalized at the prestigious Madame Tussauds Museum in London. The leggy lass gave out the news during a Live chat session earlier today.
She went ahead to give a sneak peek to her fans on her Instagram account. Check it out:
In the pics you can see Deepika giving out measurements to the curators. She captioned the pics as: "It's all about the details 🤔😁 (sic)."
When asked by a fan about how she felt on receiving this honour, Deepika said, "It's an amazing feeling, to be honest. It's fun and exciting. And in a way, I think I feel a lot of gratitude as well when you give back to your fans."
During the chat, Deepika also spoke about the look of the wax figurine. She said, "I think it will be something that represents India, because those are my roots, that's my culture, that's where I come from, but at the same time something that's relatable to a global audience."
The Bollywood section of Madame Tussauds already has statues of Katrina Kaif, Hrithik Roshan, Aishwarya Rai, Salman Khan, Madhuri Dixit and Amitabh Bachchan.
Deepika's statue will be revealed early next year at the London museum, and once that happens, a similar statue will be revealed at the Madame Tussauds in Delhi.
Image Source: instagram/deepika.padukone