According to most customs, the Haldi ceremony takes place either on the day of the wedding or a day before. So we were wondering as to why Ranveer's haldi is taking place almost 10 days before the actual ceremony. According to our sources, their house is undergoing renovation and the family is stationed at Taj Lands End, Bandra. Now it so happened that heir family guruji advised that the haldi ceremony should ideally takes place at their home. And after checking the dates, the best available date was of today! So, that's why the haldi festivities took place at the Singh residence almost 10 days before the actual wedding.

Ranveer Singh Haldi Ceremony


Talking of the festivities, both families-Singhs and Padukones- have deepdived into their respective rituals.
After the Nandi puja, Deepika returned to Mumbai yesterday.
Ranveer, who was in Goa for the past few days, also returned to town late last night.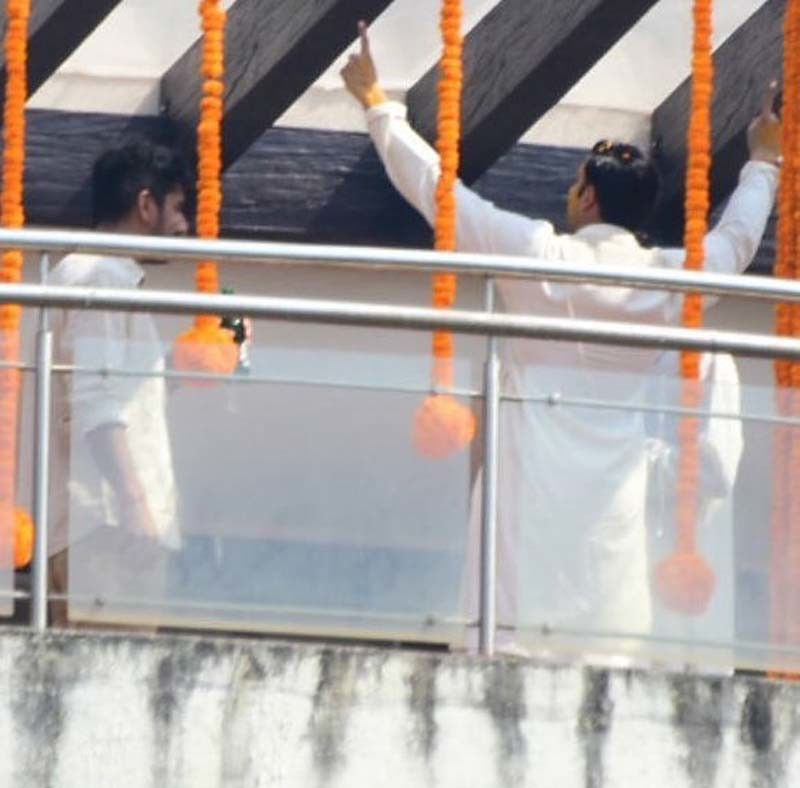 Ranveer Singh Spotted In His Balcony


Also there is another report doing the rounds of the media that Deepika has already shopped for her D-day jewellery - her mangalsutra is reportedly worth Rs 20 lakh. Also, Deepika has bought a chain for her would-be hubby Ranveer. Another report says that Deepika's jewellery purchase in totality is valued at about Rs 1 crore.
A few days ago, Ranveer and Deepika declared their wedding dates as November 14-15, and as per reports it will take place at Lake Como, Italy. Stay hooked onto SpotboyE.com as we will continue to bring you all the stories about this big wedding of the year.


Image Source: Instagram/deepveer.video