Bollywood actress Deepika Padukone lately was embroiled in political controversies as she received severe backlash for visiting New Delhi's Jawaharlal Nehru University (JNU) and for wearing the saffron-bikini in Pathaan. After maintaining a dignified silence on the controversies, the actress finally opened up about the same in a new interview. Deepika mentioned that she didn't react earlier as she was busy with work and that she does not feel anything about it.
Speaking with TIME Magazine, the Piku actress was asked about the political controversies, and reacting to the same she said, "I don't know if I'm supposed to feel something about it. But the truth is, I don't feel anything about it." For the unversed, Deepika was severely criticized after she visited JNU University in 2020 and extended support to students who were attacked at that time. Later, before the release of her film Pathaan, she got slammed for wearing a saffron coloured bikini in the song Besharam Rang. Several Hindu groups and BJP leaders demanded a ban on the film alleging that the song was an insult to the Hindu community and Sanatan culture.
ALSO READ: Deepika Padukone's Saffron Bikini Controversy: BJP Leaders Demand BAN On 'Pathaan' For Hurting The Sentiments Of Hindu Community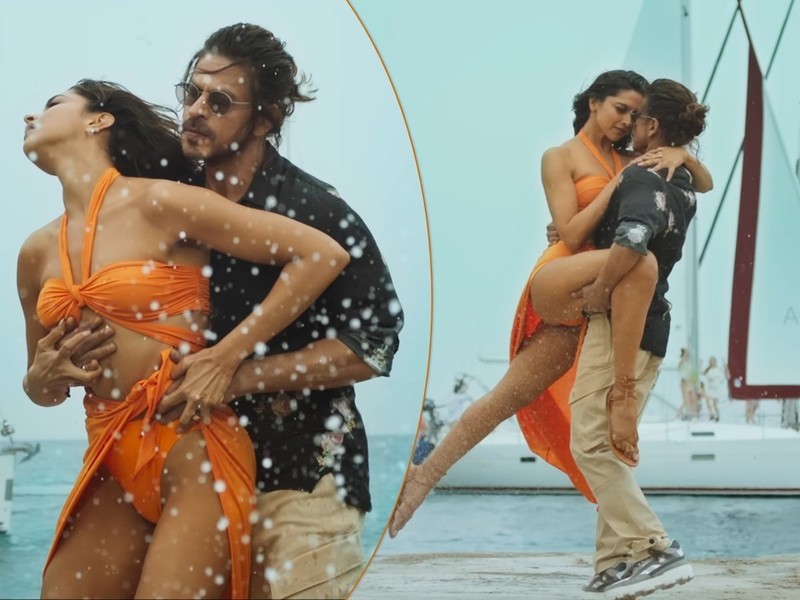 BJP leader Rajesh Kesarwani had stated, "Vulgarity with saffron colour was being committed in a song in the movie and it is an insult to the Hindu community and Sanatan culture. Hence, we have expressed our concern." Even Madhya Pradesh Home Minister Narottam Mishra called Deepika's revealing outfits in the song "obscene and condemnable."

Meanwhile, SRK's comeback film 'Pathaan' did exceptionally well at the box office as it earned more than a whopping Rs 1000 crores worldwide. Deepika will next be seen in the upcoming film 'Project K' with Prabhas and Amitabh Bachchan. She also has actioner 'Fighter' with Hrithik Roshan and Anil Kapoor in the pipeline.