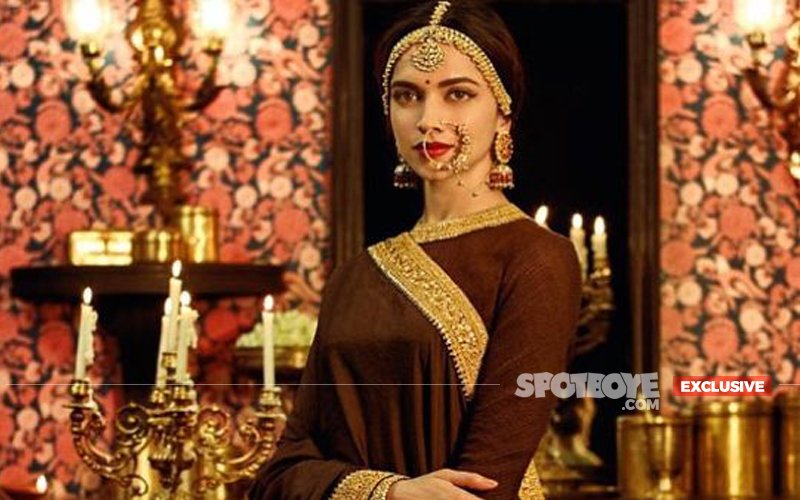 Nov 16, 9 AM was the reporting time at Mehboob studios, Bandra for the cast and crew of Sanjay Leela Bhansali's Padmavati. Everyone was set to roll the first sequence with Deepika Padukone which revolved around Rajasthani folk dance-Ghoomar. The makers even put up an Instagram post announcing the commencement of the shoot.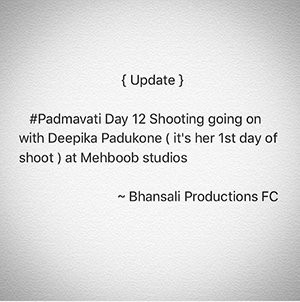 Image Source: instagram/bhansaliproductions
But who knew that the first schedule of the film with Deepika would turn out to be such a tiring and tough one! SpotboyE.com had its sharp eye entire day yesterday on the ongoing shoot. Here's the dope.

According to our sources, Deepika Padukone had a tough time getting the moves right for the folk dance. Ghoomar originates from Rajasthan and it's the traditional dance form of the state. As the name suggests, it involves lot of 'Ghoomna'(moving around in circle) with heavy Poshaks.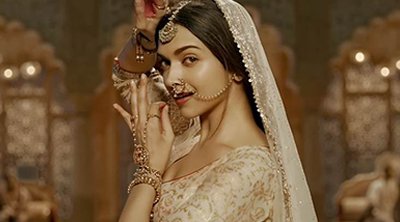 Image Source: songsrating

Those of you who don't really have two feet would know that it's a difficult task with heavy costumes. And that's exactly what was happening with Deepika yesterday at the shoot. She was finding it difficult to coordinate with the background dancers because of the heavy poshak she was wearing.

Although the source added that she looked nothing less than a beautifully clad royal and elegant Rani, still unlike other dancers Deepika obviously had to be extremely careful about her costume, expressions, moves, jewellery, all at the same time making the takes look chaotic. This was not going down too well with Sanjay Leela Bhansali who is a taskmaster and does things to perfection.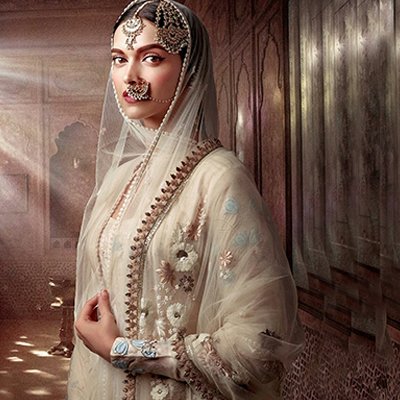 Image Source: deepifans

However, both the director and his leading lady kept the patience intact and went on and on with various re-takes. The shoot continued till 7:30 in the evening and that's when SLB finally got his perfect take. At 9 pm Sanjay Leela Bhansali was a happy and satisfied director as he shouted-'Pack up'!


Thumbnail Image Source: mulpix