Deepika Padukone's Visit To JNU Results In Government Dropping Her From Skill India Initiative- Reports
Skill India promo featuring Deepika Padukone has been allegedly dropped by the government's Skill and Development Ministry post her JNU visit, reports an online publication. This 45 seconds promo featured the Chhapaak actress speaking about creating equal opportunities for the citizens in connection to acid attack survivors and her soon to release film Chhapaak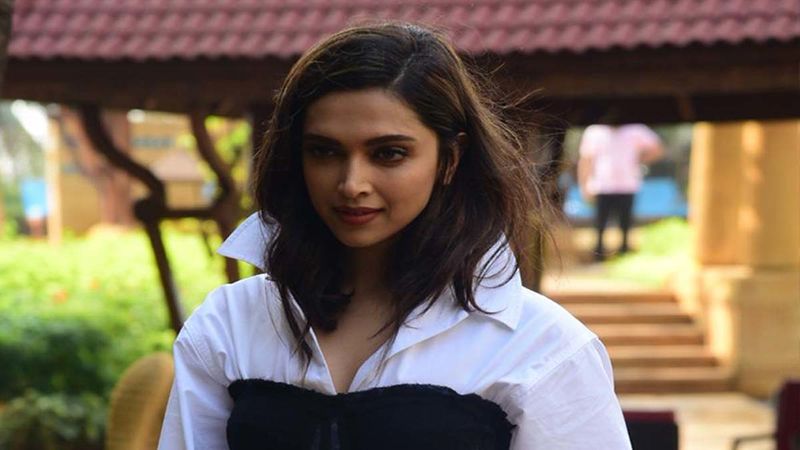 Deepika Padukone got lauded for
her courageous step by coming forth and supporting the students of JNU
after recent attacks on them. The actress, who was in the capital promoting her movie Chhapaak, made a surprise visit to the university and stood in support of Aishe Ghosh, President Of JNU Students Union. Though she did not give out any statement at the venue, she expressed her pain in conversation with a leading news channel. This courageous step of the actress received an equal and opposite reaction. After boycott Deepika gripped the social media, there was more to come.
According to news reports in The Print, a skill- equality initiative video of the Chhapaak actress speaking about the acid attack survivors has been allegedly dropped by the Government's Skill and Development Ministry that was shot for Skill India. A senior official of the mentioned publication said, "A promotional video to promote Skill India featuring Deepika Padukone was to be released today (Wednesday). It was being circulated in the Shram Shakti Bhawan (ministry office) too. But after yesterday's (Tuesday's) chain of events, the video was abruptly dropped." ALSO READ:
Congress Governed States Declare Deepika Padukone Starrer Chhapaak To BE Tax-Free – Reports
The reports further stated of the ministry is in the process of evaluating the video. The said video clip is around 45 seconds on Skill India featuring the talented actress speaking about catering equal opportunities for the citizens, relating it to her upcoming movie Chhapaak that speaks about acid attack survivors. This promotional video was submitted by the actress' team to the ministry.
Though the Ministry didn't comment on it, publication carried the below quote from the ministry. "As part of a regular process under communication and promotional activity for Skill India, the team keeps getting ideas from media houses and organisations to cross-promote each other. The production team (of Chhapaak) had approached Skill India for promoting the subject of the film. the actors from the movie had met some acid attack survivors and specially-abled candidates from our ecosystem which are also Skill India beneficiaries inspiring them to do better in life." ALSO READ:
Kangana Ranaut Thanks Deepika Padukone For Chhapaak, 'Brings Back Memories Of Acid Attack On Rangoli' - VIDEO
Image Source: Viralbhayani