Did Karan Johar Drop A Hint On Takht's Storyline? Says He Knew The Answer Of 1 Crore Question Of Kaun Banega Crorepati 11
Karan Johar recently took to Twitter and stated that he knew the answer of one of the questions asked on Kaun Banega Crorepati 11 because it had Takht connection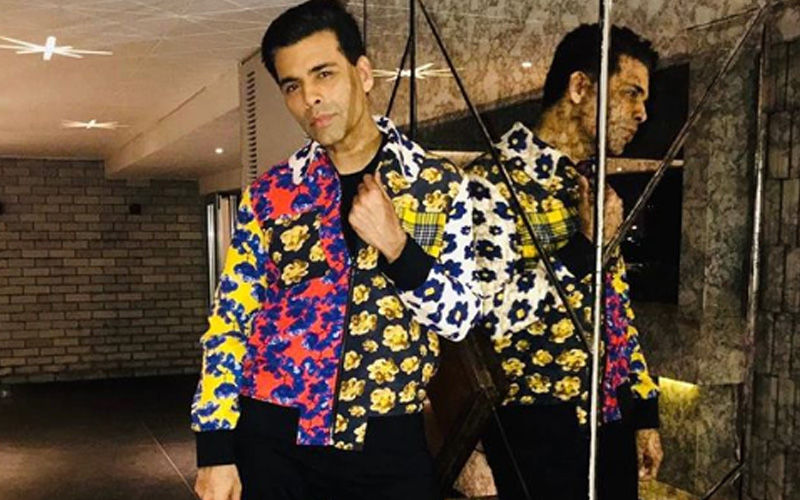 On Amitabh Bachchan's Kaun Banega Crorepati 11, one of the contestants reached the mark of Rs 1 crore. The question asked apparently had a connection with
Karan Johar'
s upcoming film Takht. He took to Twitter and stated that he knew the answer and even tagged Ranveer Singh. This kind off gave out a hint on Takht's storyline which also stars Janhvi Kapoor, Vicky Kaushal, Kareena Kapoor Khan, Anil Kapoor and Alia Bhatt.
The question asked was: Whose Persian translation of several Upanishads is known as the 'Sirr-e-Akbar'? The options given were a) Abul Fazal b) Shah Waliullah Dehlvi c) Dara Shikoh and d) Ahmad al-Sirhindi. The answer is C and revealing the same, Karan Johar wrote, "I knew the 1 crore answer!!!!!! #DARASHIKOH and so would you have @RanveerOfficial #TAKHT." Ranveer did not react to it.
Well, with this, one can say that just like his Kalank, Takht too will take us back in history. As per reports, Ranveer will be playing Dara Shikoh, the eldest son and heir-apparent of the Mughal Emperor Shah Jahan. The stars are yet to begin the shooting of Takht and only its logo has been unveiled. All the stars are busy with their other projects. Ranveer is working on '83, Janhvi Kapoor is busy shooting for Kargil Girl while Kareena Kapoor has good news to work on. Alia Bhatt and Vicky Kaushal too have their hands full with films.
Takht is expected to hit the screens in December 2020.
Image Source: Instagram/karanjohar