DID YOU KNOW Govinda Wanted To Take Rekha On A Date, Priyanka Chopra's Dream Date Was Prince William; Kareena Wanted To Go On A Date With Rahul Gandhi?
Simi Garewal shares a throwback video from 'On Rendezvous with Simi Garewal' where she asked Bollywood celebrities about their dream date!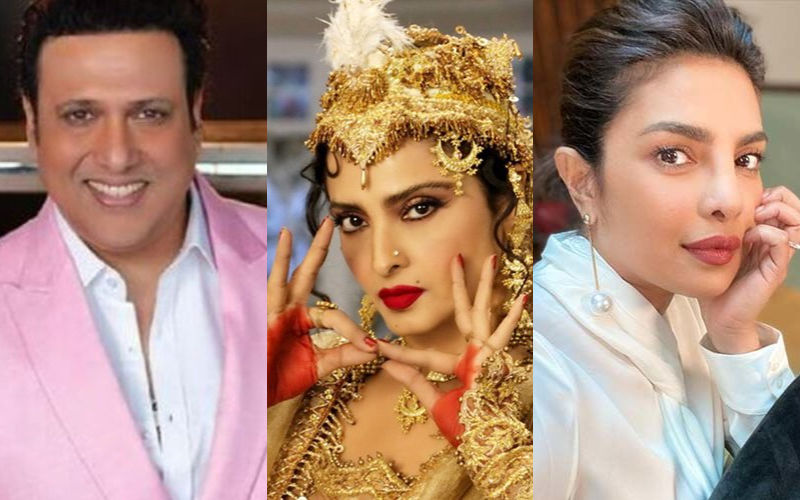 Simi Garewal's celebrity talk show 'On Rendezvous with Simi Garewal' was one of the most popular and loved chat shows back then. The actress often shares throwback videos from her interview with celebs on social media. Recently, Simi took a stroll down memory lane and posted a video from her show where she asked Kareena Kapoor, Amisha Patel, Govinda, Rakesh Roshan, Sanjay Leela Bhansali, Priyanka Chopra Jonas, and many other celebs, "Who is your dream date?
Notably, Govinda, who admits being a huge fan of veteran actress Rekha, picked her name when asked to choose a person from 'anywhere in the world' he wants to go on a date with. Filmmaker Rakesh Roshan also took Rekha's name. Besties, Kareena Kapoor and Amisha Patel picked the same name -politician Rahul Gandhi for their dream date. Yes, you read that right! Bebo said she did not mind getting to know the famous politician. Global star Priyanka Chopra Jonas chose Prince William. She said, "I would like to go on a date with him. I would really like to know what royalty at 23 feels like." While Bhansali picked Madhuri Dixit, Jackie Shroff chose former Miss Universe and actor Sushmita Sen.
Simi Garewal shared a video compilation featuring Bollywood stars as they reveal their dream date. In the clip, the host asked the same question to all celebs, "If you can pick one person from anywhere in the world to go on a date with, who would it be?" Many celebs liked this throwback video and shared their reactions in the comments section. Farah Khan commented, "Faaab." Many fans mentioned that they miss the show.

'Rendezvous with Simi Garewal' invited celebrities across the entertainment, politics, and sports where they get candid about their personal and professional life with the host and reveal many lesser-known facts about them. The first episode was aired in 1997.