DID YOU KNOW Satish Kaushik Offered To MARRY Neena Gupta When She Was Pregnant With Masaba; Late Actor Said 'If The Child Is Born With Dark Skin, Say It's Mine'
Satish Kaushik once offered to marry Neena Gupta when she was pregnant with her first child out of wedlock with cricketer Viv Richards'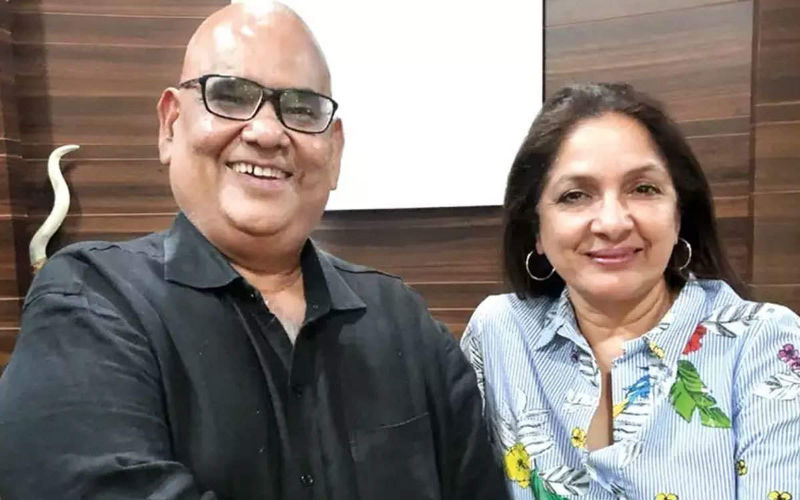 Actor Neena Gupta is left all heartbroken by the sudden demise of her dear friend and veteran filmmaker Satish Kaushik. The Mr. India actor passed away today due to a heart attack while he was on the way to the hospital. Satish was 66. The news of his sudden demise has left entire Bollywood numb and many offered their condolences on social media. Neena also shared an emotional video, paying tribute to Satish.
Gupta shared a great bond of friendship with Satish Kaushik as both have known each other for a long. As we speak of their strong friendship, we remember how Satish once offered to marry Neena when she was pregnant with Masaba. In her autobiography 'Sach Kahun Toh', the Badhaai ho actress revealed that when she was expecting her first child Masaba out of wedlock with cricketer Viv Richards', Satish came to her rescue and offered to marry her. Neena revealed in her book he told her, "Don't worry, if the child is born with dark skin, you can just say it's mine and we'll get married. Nobody will suspect a thing." However, she rejected his offer and decided to be a single mother.
As per the sources, Satish Kaushik's postmortem began today at 11 am and his body is expected to reach Mumbai around 3 pm today for the funeral.

Image Source:Google/Instagram