Kendall Jenner Is DATING Rapper Bad Bunny? Rumoured Couple Set Relationship Goals As They Were Spotted Sharing Hugs And Kisses-REPORTS
Kendall Jenner and Bad Bunny went out for a meal with a bunch of other friends and the rumoured lovebirds were seen walking along the balcony of the restaurant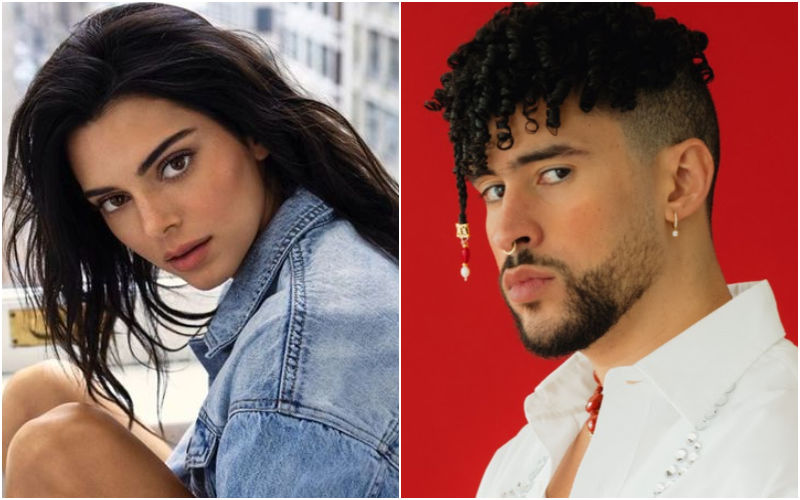 Kendall Jenner has found love in Bad Bunny and they are the new rumoured couple in town. The duo was spotted hugging and kissing which apparently lead to further speculations. A TMZ report suggests that Kendall and Bad Bunny were photographed together on March 7, at Sushi Part, West Hollywood, California.

They went out for a meal with a bunch of other friends and the rumoured lovebirds were seen walking along the balcony of the restaurant. They were also spotted exiting the restaurant together.
Reports also suggest that Bad Bunny accompanied Kendall to her car waiting below, where they shared a hug. Her hands were reportedly wrapped around his neck and while their lips were somewhat invisible, their body language suggested that Kendall and Bad Bunny kissed.
Kendall and Bad Bunny were first linked together romantically the last month after they were reportedly seen making out in a club. They also went on a double date with Justin Bieber and Hailey Bieber.
Back in February, Bad Bunny was spotted leaving the restaurant after Kendall and the Biebers. Interestingly, the Puerto Rican rapper left the place through a separate exit.
After the spotting, a source informed Entertainment Tonight that the rumoured couple is enjoying each other's company and keeping things flirty.
Image Source: Instagram