Dilip Kumar Dies At 98: Filmmaker Subhash Ghai Is Overwhelmed With Grief, Shares An Emotional Video, Calls Him Indian Cinema's 'Man Of The Match' - VIDEO
Filmmaker Subhash Ghai recalls the time when he worked with the late actor Dilip Kumar, credits the legend for transforming the way he perceived cinema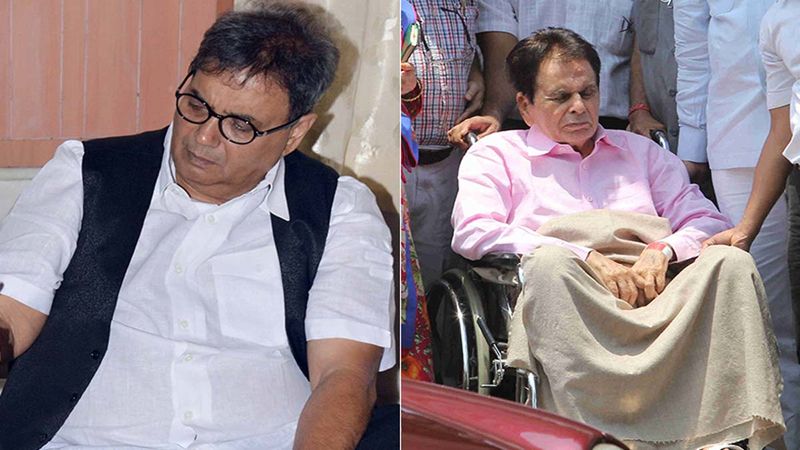 Death of legendary actor Dilip Kumar has left everyone in tears, known as 'Tragedy King' and 'The First Khan' breathed his last today morning, after his prolonged illness. Like many celebs who took to their respective social media accounts to mourn the death of the actor, filmmaker Subhash Ghai also posted a video, mourning the death of the actor. Filmmaker in his caption mentioned an era being gone with the death of the actor, followed by the actor shall be remembered forever.
His captions read, "And era has gone His name is #DILIPKUMAR He Will be remembered in golden," and "No word to express my biggest grief today RIP dilip sahib." In the video, Subhash revealed the actor passed away after 15 years of suffering, further stating the late actor being his idol. Subhash worked with Dilip Kumar for 20 years as a director and collaborated for the movies such as Karma, Vidhata and Saudagar. Subhash also credited the late actor for transforming his thought process and perceived things in his life, infact he mentioned Dilip Kumar was the one behind his film school, The Whistling Woods Internationals located in Mumbai.
Filmmaker shares Dilip Kumar was an institution of acting, for actors and for Indian cinema. He also said, "He was the man of the match of century of Indian cinema" Calling the late actor a passionate person, a wonderful human being, his teacher, friend and brother to him.
Image Source: SpotboyE archives