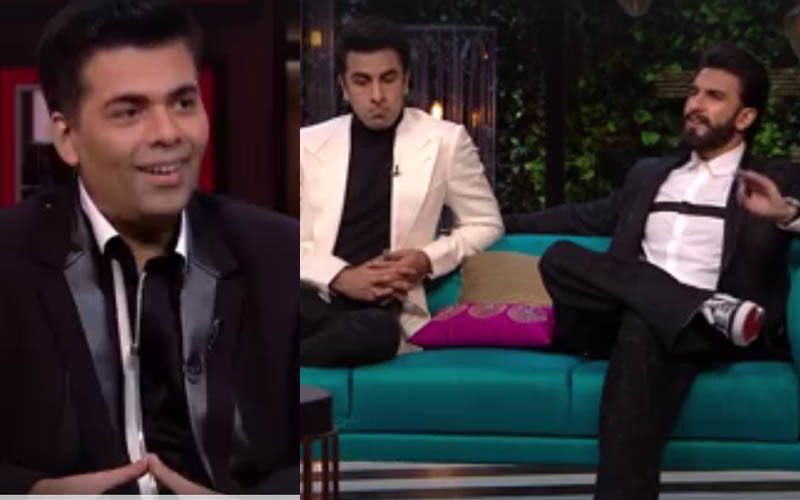 Koffee with Karan is going to be one fun session tonight as two big stars come together to have some Bromance - Ranveer Singh and Ranbir Kapoor. And they gang up on Karan Johar!

Ranveer says, "Karan you are such a lusty guy. Everything you said is lewd and lascivious to me."

KJo shoots back, "Why are you getting turned on by my thoughts and words?"



Apparently the two have mocked Katrina Kaif's facial expressions as well on-the show (Have Ranbir & Ranveer Hurt Katrina On Koffee With Karan?, Nov 15).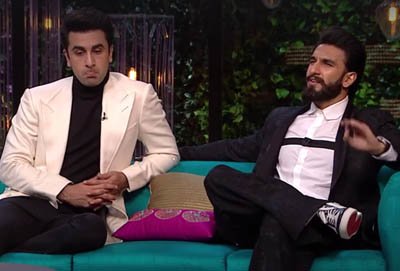 During the rapid fire round on Koffee With Karan, Ranveer is given a choice between Anushka Sharma, Katrina Kaif and Deepika Padukone in the kill-marry-hook up section. While Ranveer says he would marry Deepika as he thinks she's marriage material, he chose to kill Anushka as "she's very mean to him for no reason". And he says he would hook up with Katrina, softly saying sorry to his fellow couch member and Kat's ex, Ranbir Kapoor!

Arjun Kapoor too is making a guest appearance in this episode.

Another interesting quote comes from Ranbir, when he says, "There is no such thing called 'space' in a relationship. If you want space and all, you should join NASA."


Thumbnail Image Source: fb/starworldindia