Don't Invite Me If You Don't Want Me To Talk, Says Kangana Ranaut At Simran Song Launch
That's what Kangana Ranaut replied when she was asked if digging Hrithik Roshan's controversy again is a publicity stunt for Simran. Not just this, while launching the latest number from Simran, she also revealed about her marriage plans...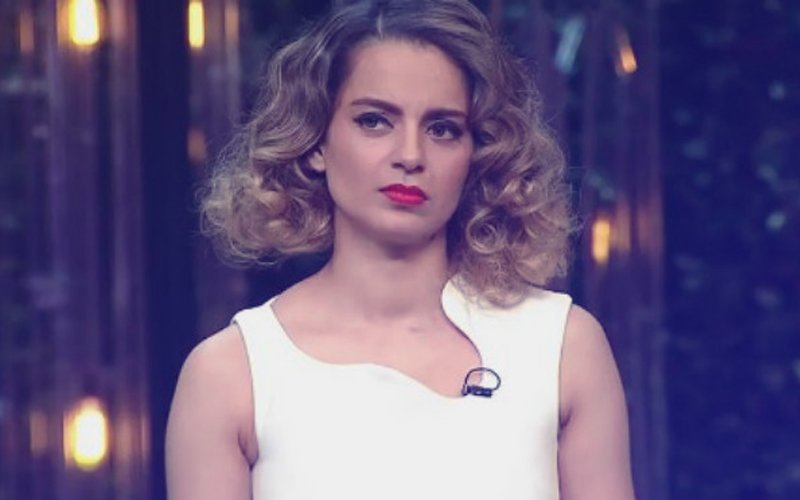 Kangana Ranaut does not believe in applying filters. When she talks, she knows no boundaries. And don't we adore her for this attitude?

This afternoon, Team Simran launched a new peppy track, Single Rehne De, from the film at a media event. Needless to say, with Kangana openly talking about her affair and break-up with Hrithik Roshan yet again, past few days, we had to ask her more on it.

And that's what exactly happened. Although Kangana did reply to our questions, but she also lost her cool by the end of it. (Watch the video)



When SpotboyE.com asked her about appearing on Rajat Sharma's chat show, Kangana quickly said, "yeh inka kaarnama hai (pointing towards her producer, Shailesh). Maine inko bola tha mujhe kahi bhi bhejo, Aapki Adalat mat bhejo. Rajat sir mujhe 3 saal se bula rahe hai, par main nahi gayi. But Shailesh ji ne mujhe bola ki aap kyun nahi jaa rahi hai, aap darti hai kya? Itna mera khoon khaula, maine bola main kisi se nahi darti aur ab dekhiye yeh sab ho gaya,"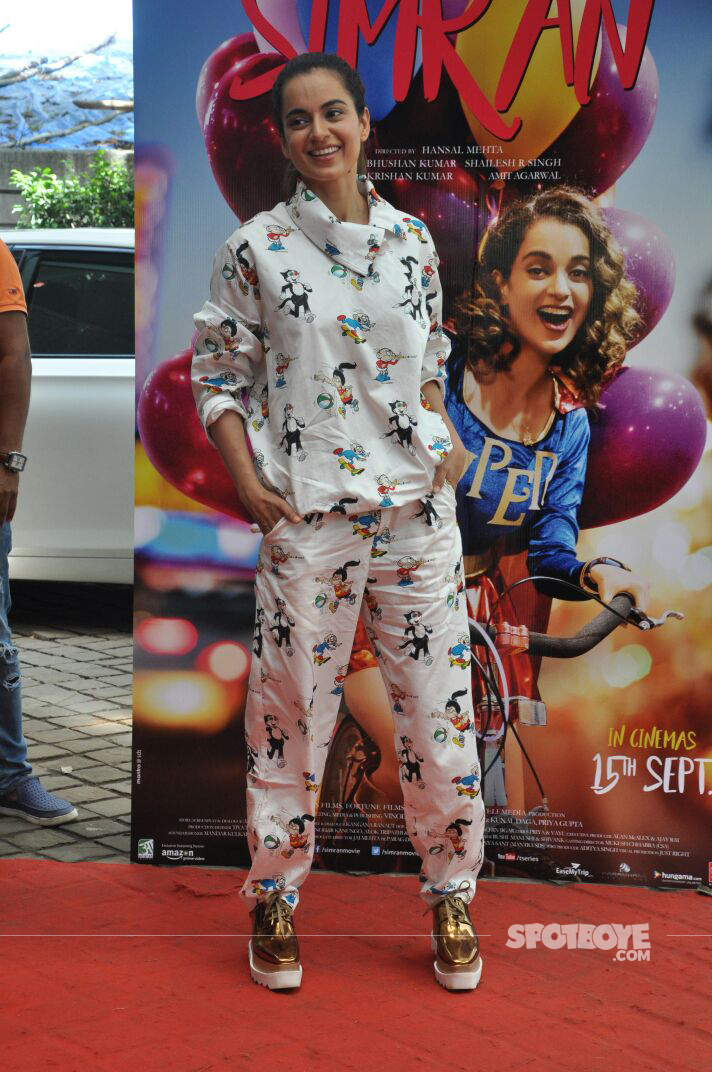 Kangana Ranaut 's Quirky Avatar At The Event

On being asked if coming on a controversial show like that would come across as a publicity stunt right before Simran's release, pat came Kangana's reply, "If you're shooting and you appear on a chat show, people say that iske paas kaam nahi hai, kahi bhi jaa rahi hai. When you appear on it just before your film is about to release, people call it a publicity stunt, toh kya karein, kaise jiya jaaye?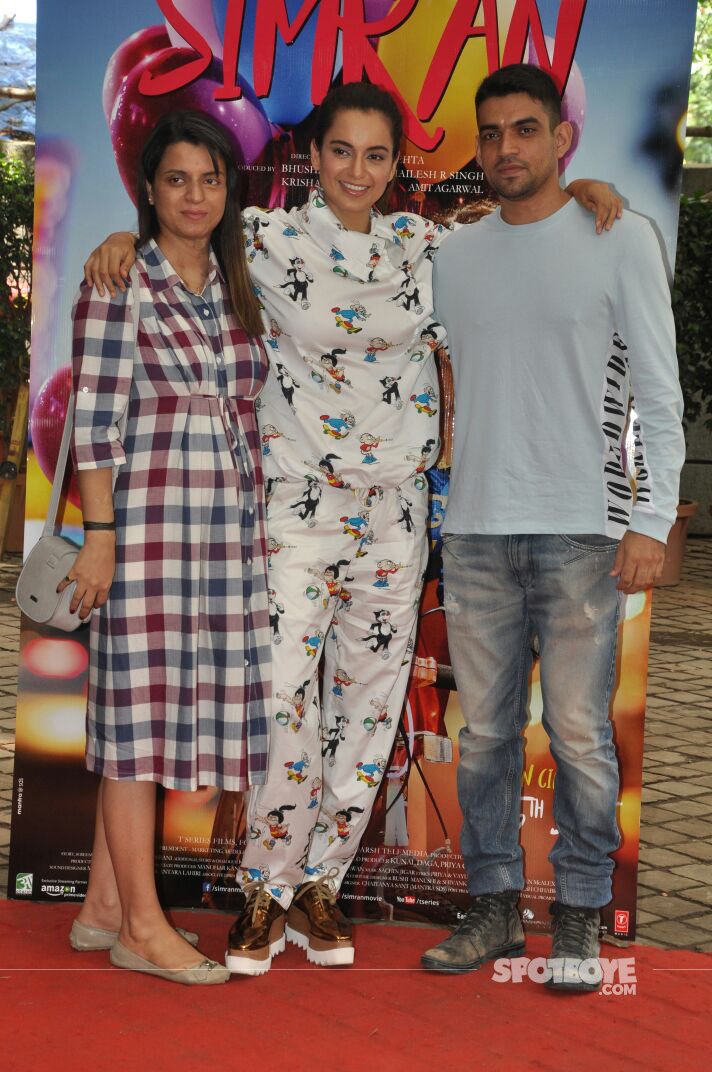 Kangan Ranaut With Her Brother Akshit And Sister Rangoli At Simran Song Launch

Was talking about Hrithik and KJo important? Well, Kangana has a witty reply to that as well. "Woh toh mujhse Aditya Pancholi ke baarein mein bhi abhi bhi puchte hai, tab main 16 saal ki thi ab 30 ki hun. I am not someone who will not answer if you ask me something. I'll always answer your questions. So, if you don't want me to talk, then don't invite me. Phir sab shaant rahenge aur kisi ko koi problem nahi hoga."

That's when Kangana lost her cool a bit and looked little upset. However, to lighten the mood, when asked if she was single in real life and what are her marriage plans now, Queen of Bollywood cracked up everyone with her response. She said, "If Simran does well, I'll get time to think about marriage and settle down"



Lastly, for those who want to see Kangana living the singlehood vibes to the T, here's the song Single Rehne De from Simran:




Image Source inuth