Elnaaz Norouzi Recalls Her Encounter With Morality Police In Iran For Not Dressing Properly, 'Take Pictures From All The Angles In The Clothes That You Had On'
Elnaaz Norouzi, in a recent interview, spoke about the ongoing anti-hijab protests in Iran and also recalled her encounter with morality police in Tehran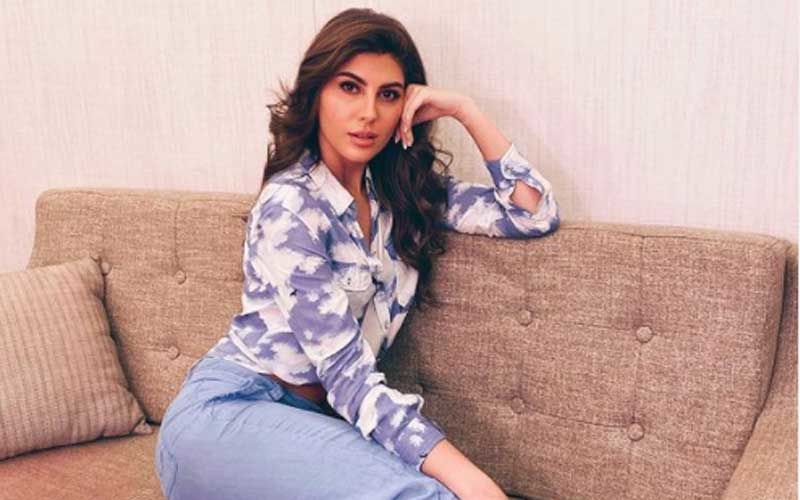 Elnaaz Norouzi who is known for her stint in Sacred Games hails from Iran. She is quite vocal about the ongoing anti-hijab protests in her native country, Iran. To show support she shared a video on her social media. In a recent interview, Elnaaz also recalled her experience with the infamous morality police.
Elnaaz Norouzi shared a video on her Instagram account on Tuesday in support of anti-hijab protests. In the video, she is seen stripping her clothes as a mark of protest. Initially, she was wearing a black coloured burqa and proceeded to remove it followed by stripping other articles of clothing as well till getting semi-nude.
While sharing the clip she wrote, "Every Woman, anywhere in the world, regardless of where she is from, should have the right to wear whatever she desires and when or wherever she desires to wear it. No man nor any other woman has the right to judge her or ask her to dress otherwise. Everyone has different views and beliefs and they have to be respected. Democracy means the power to decide… Every Woman should have the power to decide over her own body! I am not promoting nudity, I am promoting freedom of choice!"

Meanwhile, speaking to Siddharth Kannan she shared an anecdote of her encounter with the morality police in Tehran and said, "What happened to Mahsa Amini, that morality police captured her on the roads, this happened to me as well in Tehran. This happens to women every day. What happened to her could have happened to me as well, or can happen to any other woman tomorrow. So we need to change something."
Norouzi continued, "I went to this 're-education centre,' they call it so. I didn't know where it was, I didn't have the address. They take your phone. Mahsa must have resisted, and they must have hit her head so much that she went into a coma and died. (At re-education centre), They take all of your information, they take your ID. They take pictures of you like you are in a prison. They made me write my name, take pictures from all the angles in the clothes that you had on. Then they tell you 'if we catch you again with the wrong type of clothing, it won't be this easy."
The Sacred Games actress further shared that she was taken to an unknown place but managed to escape with her smartness. She shared that she was let out of prison in one day. She shared, she had two phones, one with a German number and another with an Iranian number. She gave away only one phone which consisted of a German number and an Iranian number she was in constant contact with her family. Also, they had contacts through which she came out.
She stated that this incident was only known to her family and she has not opened up about this to anyone. But, now it was a need for the world to know what Iranian women are facing and what morality police do.
For the unversed, a 22-year-old girl Masha Amini was declared dead days after she was detained by morality police last month for not covering her hair properly with hijab. She died three days later and collapsed at the police station. Post her death people have come out on the roads of Iran to protest. Hundreds of people have died. Not only this, Iran has imposed a conditional ban on Interner due to which Elnaaz is only able to speak to her family there at night via text messages.
We hope the current situation in Iran comes to an end and women there get justice.

Image Source: Instagram